Transaction Screening Product Manager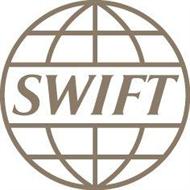 Company name
Place
La Hulpe - Terhulpen (Brussels area)
Belgium
Our Company :
SWIFT is a member-owned cooperative that provides the communications platform, products and services to connect more than 10,800 banking organisations, securities institutions and corporate customers in over 200 countries and territories.

SWIFT enables its users to exchange automated, standardised financial information securely and reliably, thereby lowering costs, reducing operational risk and eliminating operational inefficiencies. SWIFT also brings the financial community together to work collaboratively to shape market practice, define standards and debate issues of mutual interest. SWIFT is headquartered in Belgium and has over 24 offices worldwide. In 2014 SWIFT processed more than 5.6 billion FIN messages.
The Job / Responsibilities :
Compliance services are a key priority for SWIFT and one of our biggest growth areas. We are developing a very ambitious roadmap to address the needs of our wide community of users. We are considerably stepping up the teams across SWIFT to address this exciting opportunity, our ambition is to position SWIFT at the center of financial crime compliance services, with a rich offering covering customer needs in the field of Sanctions, KYC and AML domains - and beyond.

In 2012 SWIFT launched a screening service for financial transactions.

The service is now used by more than 550 institutions which makes it the fastest growing and most adopted solution on the market.

We are looking for a talented, energetic junior product manager to joint the team and work with the product manager to support the development of this service to a further level of adoption and ensure the service evolves to meet client demand.

He/She will assist the product manager to define a roadmap of evolutions to enable seemless integration with the Screening utility vision.

The role will act as a bridge between customers and internal development teams.

Essential Duties and Responsibilities:

- Support the Transaction Screening product manager in defining and achieving the product strategy


- Supports the regional sales experts as part of the sales lifecycle


- Captures customer requirements through client meetings and user groups engagements


- Develops and maintains the product roadmap


- Works with Marketing and Development to define product specifications, validate the service roadmap and ensure timely delivery of product extensions


- Evolves the Transaction Screening service offering to new markets and customer segments


- Suggest evolutions to the marketing plan (product/pricing offer, promotion, distribution strategy, training of customers and commercial divisions).


- Coordinates the sales campaign in collaboration with the regional sales experts and segment owners


- With support from other teams, develops and maintains marketing collateral and sales support materials and tools including: product literature, datasheets, sales tools, product demos, presentations, whitepapers, cases studies and sales training materials.


- Performs market assessment and competitive analysis and works with regional sales experts to respond to competition


- Understands the needs of new market segments, performs a competitive analysis of the segment, and defines the appropriate go-to-market strategy
Your profile :
Skills Required:

°Subject Matter Expertise: Transaction screening experience; domain experience of Sanctions and Screening operations, expertise linked to sanctions lists and SWIFT message standards; knowledge of banking back-office environments and operations; best practice and understanding of regulatory requirements; knowledge of technical challenges associated with the development and implementation in this space.


°Product Management: Knowledge and proficiency in core Product Management skill areas including:

- Business planning and product pricing


- Solution positioning and competitor analysis


- Requirements capture and user personas



°Sales Process: Understanding of sales process, pipeline management and sales lifecycle


°Product Development Methodologies: Experience of SPRINT or other agile development methods; understanding of application lifecycle management.


°Customer Orientation: Making customers and their needs a primary focus of ones actions. Translates complex needs into appropriate solutions while remaining sensitive to the complexities of the business


°Expert Communication Skills: Demonstrable proficiency in customer communications; excellent writing and presentation skills


°Networking: Ability to create and develop a strong customer/ internal network : Developing and sustaining productive customer relationships


°Flexibility/Adaptability: A can-do attitude and the ability to react quickly to identified opportunities


°Creativity: Translates creative ideas into plans or projects for the business; combines ideas in unique ways or makes connections between disparate ideas; explores different lines of thought; views situations from multiple perspectives; brainstorms multiple approaches/solutions


°Team Orientation: Promotes cooperation among team members - within or across departments - to move the team toward the completion of goals

Qualifications / Experience:

°Graduate Education: Graduate level degree.


°Professional Experience: 8-10 years of Product Management or equivalent operations, product or service development/project planning/management


°International Business Travel: Willingness to travel up to 40%


(Kindly make reference to Banking Boulevard when applying for this position).
(Bedankt om naar Banking Boulevard te verwijzen als u solliciteert).
(Merci de bien vouloir faire référence au site-emploi Banking Boulevard lors de votre sollicitation).