Head of Compliance - based in Geneva or Zurich (M/F)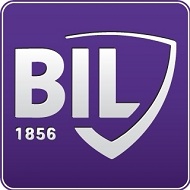 Company name
Groupe BIL Banque Internationale à Luxembourg SA
Place
8002 Zurich
Switzerland
Our Company :
La Banque Internationale à Luxembourg est la plus ancienne Banque de la place financière luxembourgeoise. Fondée en 1856, la BIL est un acteur clé des métiers de Banque Commerciale, de Banque Privée, de Banque d'Entreprise et de Salle des Marchés. Ces métiers s'appuient sur d'importantes fonctions Support et sur nos Services Opérationnels.
The Job / Responsibilities :
You will be responsible for managing the Bank's Compliance Team. You will report to the Head of Compliance.
What will you do?
*
- Ensure the regulatory watch and monitor Swiss Legal and FINMA updates regarding Compliance matters
- Ensure that each business unit implements, whenever applicable, the required compliance policies and their evolutions
- Deploy the appropriate communication and training actions for employees
- Promote a strong and modern compliance culture
- Assist the management on business ethics and financial security issues (money laundering, terrorism, corruption, frauds)
- Provide guidance, support and relevant information to our front staff
- Be in close contact with the functional manager and peers at Group level and rely on information exchange (reports, documentation, meetings)
- Provide compliance advice for new products and/or distribution channels
- Prepare reports for senior management, our Head Office in Luxembourg and regulatory authorities
- Project team member from Compliance for various regulatory topics
- Update Compliance Manuals, Company operation policies, procedures and systems
Your profile :
You have:
* At least 7 years of relevant Compliance experience within a Private Bank
- Master degree in Law or Business Administration
* Diploma or certificate (DAS, CAS) in Compliance
* Excellent verbal and written communications skills
* Personal drive and the capacity to deliver results
* Conceptual abilities and strong analytical skills
* Positive mindset and leadership qualities
* Ability to identify, analyze, summarize, derive conclusions and provide relevant recommendations on a variety of Compliance issues to Senior Management
You are:
* Business and solution-oriented
* Persuasive
* Autonomous and well-organized
* Fluent in English and French or German
Nice to have:
- Other languages: German or French, Italian


(Kindly make reference to Banking Boulevard when applying for this position).
(Bedankt om naar Banking Boulevard te verwijzen als u solliciteert).
(Merci de bien vouloir faire référence au site-emploi Banking Boulevard lors de votre sollicitation).