Product Manager/Actuaris Life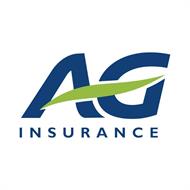 Company name
Place
Brussel
Belgium
Our Company :
AG Insurance is een Belgische verzekeraar die zowel levensverzekeringen als schadeverzekeringen commercialiseert. AG Insurance is marktleider in levensverzekeringen en Employee Benefits en is de tweede grootste verzekeraar wat schadeverzekeringen betreft. AG Insurance verdeelt zijn producten via banken, onafhankelijke makelaars, employee benefits en via directe verkoop, met ieder hun eigen commerciële en operationele aanpak.

Business Development Life Insurance is verantwoordelijk voor alle businessactiviteiten en de marktontwikkeling op het vlak van levensverzekeringen voor alle distributiekanalen.

De entiteit Market Development Business Life is verantwoordelijk voor de ontwikkeling van de markt aanvullende pensioenen voor zelfstandigen en KMO's voor alle distributiekanalen.

Voor onze entiteit Market Development Business Life zijn wij momenteel op zoek naar een

PRODUCT MANAGER/ACTUARIS LIFE m/v

The Job / Responsibilities :
- Je analyseert de klantenbehoeften en de gelijkaardige producten van de concurrentie en stelt constructieve oplossingen voor om onze producten en diensten permanent goed te positioneren in de evoluerende markt.
- Je bent mede verantwoordelijk voor het volledige beheer van projecten tot ontwikkeling van nieuwe producten en diensten en aanpassingen aan bestaande producten en diensten.
- Je lanceert het product op de markt: presentatie, technisch support, evaluatie van het succes.
- Je bent in je rol van aanspreekpunt voor Business Life-producten verantwoordelijk voor het beheer van het aanbod van deze producten, de actuariële en eerstelijnsaspecten betreffende het beheer van technische risico's en het mee realiseren van het businessplan.

Your profile :
- Je bent actuaris of je beschikt over een masterdiploma in een economische richting.
- Je hebt minimum 5 jaar relevante ervaring in de markt van de aanvullende pensioenen of levensverzekeringen in het algemeen.
- Je bent tweetalig (Nederlands / Frans) en hebt een goede kennis van het Engels.
- Je bent ondernemend, leergierig, resultaatgericht en in staat om de belangen van de onderneming te begrijpen.
- Je beschikt over een zeer goed analytisch vermogen en je kunt op een autonome en georganiseerde wijze een pragmatische en creatieve oplossing ontwikkelen.
- Je kunt je mening op een assertieve en transparante manier verdedigen.
- Je functioneert zowel zelfstandig als in team.



We offer :
- Een bedrijf waar je kan groeien in je job en een veelzijdige loopbaan kan uitbouwen.
- Een stabiele werkgever met een duidelijke langetermijnvisie.
- Een positieve sfeer binnen je team, maar ook daarbuiten.
- De nodige flexibiliteit om een goed evenwicht te vinden tussen werk en privé.
- Een moderne werkplek met de juiste tools en hedendaagse technologie.
- Een aantrekkelijk loonpakket met een brede waaier aan voordelen.


(Kindly make reference to Banking Boulevard when applying for this position).
(Bedankt om naar Banking Boulevard te verwijzen als u solliciteert).
(Merci de bien vouloir faire référence au site-emploi Banking Boulevard lors de votre sollicitation).