Talent Expert CDD (8/0007)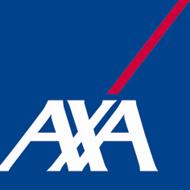 Company name
Place
1000 Brussel
Belgium
Our Company :
AXA is een Belgische verzekeringsmaatschappij en bank die hoort tot de grootste ter wereld. Bijna drie miljoen klanten vertrouwen op ons op alle cruciale momenten in hun leven: bij de aankoop van hun huis, bij de groei van hun bedrijf, bij schade aan hun wagen en bij overlijden van hun dierbaren. Wat er ook gebeurt, wij staan voor hen klaar. Ook morgen, als onze wereld nog digitaler wordt, en nog sneller verandert. AXA is wereldwijd goed voor een omzet van 92 miljard euro in 59 landen. * Diversiteit is belangrijk voor AXA. Wie, wat of hoe je ook bent of waar je voor staat, het zijn jouw talenten die het verschil maken.
The Job / Responsibilities :
Je job in detail

We zijn op zoek naar een Talent Coordinator die de HR Talent & Employee experience teams komt vervoegen.

Waarom hebben we u nodig?

Samen met de Talent Coordinators in ons team ondersteunt u de Talent Acquisition Partners (rekruteerders) bij het bieden van de beste wervingservaring aan onze rekruteringsmanagers en (interne/externe) kandidaten, door:

* Voor een kwalitatief en efficiënt proces te zorgen: vacatures beheren om uitzonderlijke talenten aan te trekken, vacatures creëren in ons systeem, cv's screenen, sollicitaties houden indien nodig, contracten voorbereiden, vacatures afsluiten
* Transversale administratieve taken uit te voeren in het Talent Acquisition Team: vacaturesites beheren, relaties met leveranciers (wervingsbureaus, enz.) aanhalen, rapporteringen doen aan onze Talent Acquisitions Partners en onze interne klanten (rekruteringsmanagers, HR-zakenpartners, leidinggevenden)
* Bij te dragen aan campusmanagement- en wervingsevenementen (jobbeurzen, selectiedagen): voorbereiding van evenementlogistiek, coördinatie met employer branding, communicatie (naar de ambassadeurs, de rekruteringsmanagers en de kandidaten toe), deelname aan de evenementen
Your profile :
* U hebt oog voor details
* U helpt uw collega's graag de beste kandidaten te kiezen voor de job
* U stelt voor uzelf veeleisende doelen voorop en bent geëngageerd om ze te bereiken,
* U bent klantgericht
* In een constant veranderende omgeving streeft u naar eenvoud en efficiëntie, voor uzelf, uw collega's en uw klanten.
* U spreekt/schrijft vloeiend in het Nederlands en het Frans met goede kennis van de Engelse taal
* U bent in staat om als een AXA-ambassadeur op te treden en onze realisaties zowel intern als extern te promoten.


(Kindly make reference to Banking Boulevard when applying for this position).
(Bedankt om naar Banking Boulevard te verwijzen als u solliciteert).
(Merci de bien vouloir faire référence au site-emploi Banking Boulevard lors de votre sollicitation).