Senior Auditeur (M/F)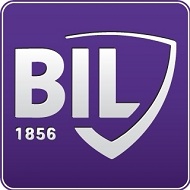 Company name
Groupe BIL Banque Internationale à Luxembourg SA
Place
2953 Luxembourg
Luxembourg
Our Company :
La Banque Internationale à Luxembourg est la plus ancienne Banque de la place financière luxembourgeoise. Fondée en 1856, la BIL est un acteur clé des métiers de Banque Commerciale, de Banque Privée, de Banque d'Entreprise et de Salle des Marchés. Ces métiers s'appuient sur d'importantes fonctions Support et sur nos Services Opérationnels
The Job / Responsibilities :
Nous recherchons activement pour notre département Audit interne un(e)

Senior Auditeur (m/f)

Votre mission :

Evaluer le système de contrôle interne en place au sein de la banque et ses filiales afin de vérifier qu'il assure une correcte maîtrise des risques et contribuer à l'adéquation et à l'efficacité du système de contrôle interne. Les principales activités de la fonction sont :
- Réaliser des missions d'audit en accord avec la méthodologie et le plan d'audit, et procéder à des recommandations afin d'améliorer l'existant et de s'assurer que les stratégies et objectifs de la Direction sont respectés ;
- Consolider la connaissance des domaines audités notamment au travers de l'évaluation des risques, contrôles et procédures en place ;
- Emettre des avis spécifiques et ponctuels.
Your profile :
Votre profi l :
- Vous êtes titulaire d'un Master universitaire ou d'une école supérieure de commerce à orientation économique ou financière.
- Vous bénéficiez d'une expérience réussie de 4 à 5 ans au sein d'un département d'Audit interne ou d'un cabinet d'Audit au Luxembourg.
- Vous avez acquis une expérience en audit bancaire, notamment des fonctions de support (Compliance, Process management, supports opérationnels) et disposez de connaissances relatives à la digitalisation et à l'audit de projets.
- Votre capacité d'adaptation, votre goût pour le travail en équipe et vos qualités relationnelles sont évidents.
- Vous disposez d'excellentes capacités d'analyse et rédactionnelles et d'un fort esprit de synthèse.
- Vous êtes proactif, autonome, rigoureux et soucieux du respect des échéances.
- La maîtrise des langues française et anglaise est indispensable. La connaissance d'une troisième langue (luxembourgeois, chinois, danois, ...) constitue un avantage.


(Kindly make reference to Banking Boulevard when applying for this position).
(Bedankt om naar Banking Boulevard te verwijzen als u solliciteert).
(Merci de bien vouloir faire référence au site-emploi Banking Boulevard lors de votre sollicitation).