Medewerker Claims Beheer (m/v)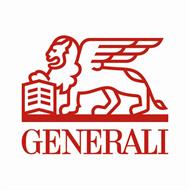 Company name
Place
Brussel Bruxelles
Belgium
Our Company :
We zijn momenteel op zoek naar een medewerkers om onze Claims afdeling te ondersteunen

Wie zijn wij? Generali Groep, is één van de 50 grootste ondernemingen ter wereld en een topspeler in verzekering in Europa. In Belgïe, bestaat Generali sinds 115 jaren en is trots van zijn meer dan 450 medewerkers die elk dag maken dat het bedrijf een innoverende verzekeraar is die dicht bij de klant staat. Generali is een onderneming die haar voortbestaan in België verzekert door het creëren van waarde, in overeenstemming met de strategie van de Groep en met respect voor iedereen.
The Job / Responsibilities :
U krijgt verschillende opdrachten die een eerste concrete ervaring aanbiedt in de verzekeringssector.

Meer in details, bestaat uw rol uit de volgende verantwoordelijkheden:

- Het openen van bestanden
- Het beheren van verschillende administratieve taken
- Het ondersteunen aan de beheerders voor punctuele dagelijkse taken


Your profile :
- U bent in het bezit van een bachelor in verzekering of een gelijke richting
- U hebt een passieve kennis van het Frans
- U kan goed werken met MS Office
- U bent nieuwsgierig en georganiseerd
- U bent gericht op details
- U werkt graag in team
- U hebt zin voor initiatief en creativiteit in de organisatie van het werk


(Bedankt om naar Banking Boulevard te verwijzen als u solliciteert).