Quantitative Risk Manager (m/f) - (version Fr)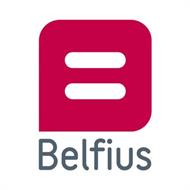 Company name
Place
Bruxelles
Belgium
The Job / Responsibilities :
- Analyse des modèles financiers utilisés par la salle des marchés.
- Calcul de corrections de valeur à appliquer aux produits dérivés traités à la salle des marchés.
- Suivi et mise en place des évolutions réglementaires du type Fondamental Review of the Trading Book, Prudent Valuation, Bankenwet, Basle III, etc…
- Maintien et optimisation du modèle interne de calcul de VaR (et donc de RWA marché).
- Développement de pricers à mettre à disposition des équipes de monitoring (CVA CDS, …).
- Challenger les propositions venant de TFM en terme de valorisations de produits financiers et de demandes de nouveaux produits.
- Implementer au sein de la banque un système cohérent de xVA's ; Credit Value Adjustment, Liquidity Value Adjustment, Capital Value Adjustment.
- Documenter les méthodologies utilisées pour le régulateur, les auditeurs, le département de validation et les réviseurs.
- En tant qu'expert en produits financiers au sein du département TFM Risk Management. Vous apportez également un support adéquat aux collègues de la division.
- Remise d'avis au management.
Your profile :
- Ingénieur Civil, licence en Mathématiques Appliquées ou équivalent par expérience.
- intérêt prononcé pour les marchés financiers.
- connaissances dans la valorisation des produits financiers tels que swaps, options sur swaps, swaps CMS, CDS, ABS, etc…;
- capacité à travailler en groupe, créativité, autonomie, facilité de communication, capacité à apprendre rapidement, sens de l'initiative.
- bilingue français-néerlandais et bonne connaissance de l'anglais.
- connaissance dans l'utilisation des outils End User (Microsoft Access, Microsoft Excel, VBA) mais aussi de C++, matlab, ...
- Bonne capacité rédactionnelle.




(Merci de bien vouloir faire référence au site-emploi Banking Boulevard lors de votre sollicitation).