Assistant Own Insurance & Delegates (2017/1434) - M/V/X*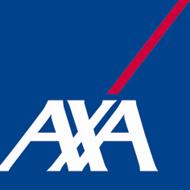 Company name
Place
1000 Brussel
Belgium
Our Company :
AXA is een Belgische verzekeringsmaatschappij en bank die hoort tot de grootste ter wereld. Bijna drie miljoen klanten vertrouwen op ons op alle cruciale momenten in hun leven: bij de aankoop van hun huis, bij de groei van hun bedrijf, bij schade aan hun wagen en bij overlijden van hun dierbaren. Wat er ook gebeurt, wij staan voor hen klaar. Ook morgen, als onze wereld nog digitaler wordt, en nog sneller verandert.
AXA is wereldwijd goed voor een omzet van 92 miljard euro in 59 landen.
* Diversiteit is belangrijk voor AXA. Wie, wat of hoe je ook bent of waar je voor staat, het zijn jouw talenten die het verschil maken.
The Job / Responsibilities :
Het departement P&C Corporate (verzekeringen B2B) Specific Business is op zoek naar een Assistant Own Insurance & Delegates die verantwoordelijk zal zijn om te werken omtrent budget beheer, negotiatie en opvolging van de eigen verzekeringen voor AXA Belgium en AXA Bank. Evenals de coördinatie en de opvolging van de conventies P&C Corporate, op het vlak van compliance, reporting en rentabiliteit. De locaties van deze positie zijn AXA Troon (AXA Belgium) en AXA Berchem (AXA Bank). De fysieke aanwezigheid in deze twee kantoren is vereist. Een werkregime aan 80 % behoort tot de mogelijkheden.
Je job in detail
* Analyse van de noden van AXA Belgium en AXA Bank op verzekeringsvlak.
* Onderhandelen van de gepaste dekkingen, in nauwe samenwerking met Underwriting en HR
* Opvolgen van alle wijzigingen binnen de Maatschappij, en hieraan de gepaste oplossingen aanreiken
* Beheer en opvolging van het verzekeringsbudget
* In overleg en samenwerking met Legal : opbouw, aanpassen en wijzigen van overeenkomsten met makelaars in delegatie.
* Opvolging van alle delegaties Corporate P & C op het vlak van reporting ( productie en schade ), rentabiliteit, het respecteren van de inhoud van de conventies ( audit, compliance, security )
* Verdere uitbouw van een governance voor validatie van nieuwe delegatie initiatieven en toezien op de naleving
* Kerncontacten Own Insurance :
* makelaars en maatschappijen, AXA Parijs, Directie, Bank, alle operationele onderschrijvings- en schade-afdelingen, HR, Axa Tech, Real estate, Building, Juridische diensten e.a.
Your profile :
* Gegradueerde in verzekeringsrecht of universitaire vorming, bij voorkeur juridische richting.
* Ervaring in onderschrijving in aansprakelijkheid, brand, arbeidsongevallen en gemeen recht
* Talen : Beheersing van het Nederlands - het Frans en het Engels.
* Uitgebreide ervaring in zelfstandig opzetten, realiseren en opvolgen van doelstellingen en projecten.
* Communicatief - flexibel - teamplayer


(Kindly make reference to Banking Boulevard when applying for this position).
(Bedankt om naar Banking Boulevard te verwijzen als u solliciteert).
(Merci de bien vouloir faire référence au site-emploi Banking Boulevard lors de votre sollicitation).