Credit Risk Analyst (H/F)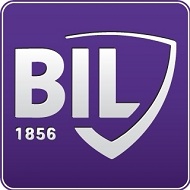 Company name
Groupe BIL Banque Internationale à Luxembourg SA
Place
2953 Luxembourg
Luxembourg
Our Company :
La Banque Internationale à Luxembourg est la plus ancienne Banque de la place financière luxembourgeoise. Fondée en 1856, la BIL est un acteur clé des métiers de Banque Commerciale, de Banque Privée, de Banque d'Entreprise et de Salle des Marchés. Ces métiers s'appuient sur d'importantes fonctions Support et sur nos Services Opérationnels.
The Job / Responsibilities :
Nous recherchons pour notre département Risk Reportings un/e
Credit Risk Analyst (H/F)
* Votre mission :

Au sein de l'équipe Risk Reportings, le titulaire du poste participera à la production ainsi que l'analyse des principaux reports tant réglementaires (Bâle III) qu'opérationnels du risque crédit : reporting COREP, reporting Grands risques, Quarterly Risk Report, report pour l'EBA, ainsi que des reportings ciblés pour aider les analystes de crédit . Ce poste fait partie intégrante du Risque Crédit et est en liaison directe en fonction des sujets avec les analystes risques crédit, le risque marché, le Risk Systems, le Credit Risk Data Management et Finance.

* Vos activités principales :
- Analyser tant d'un point de vue économique que réglementaire les variations de risque crédit d'une période sur l'autre,
- Assurer la cohérence des reportings produits avec les équipes d'analystes risque crédit afin de garantir la cohérence des chiffres produits avec la vue risque crédit
- Répondre aux nombreuses demandes de la CSSF ainsi que de l'EBA par rapport à des informations risque de crédit
- Prendre connaissance des réglementations en vigueur (Bâle III, Grands Risques …) afin d'anticiper au maximum l'impact sur les reportings futurs à produire
Your profile :
Votre profil de compétences :
- un niveau minimum de BAC + 4 ou expérience professionnelle bancaire équivalente,
- un minimum de connaissances en matière de risque et principalement risque crédit,
- une connaissance des règles Bâloises est un plus,
- une connaissance des outils bureautiques ainsi que du langage SQL,
- une aptitude à travailler de façon indépendante sur un sujet donné,
- une aisance relationnelle,
- Capacités d'analyse et de synthèse, capacités rédactionnelles, initiative, rigueur, dynamisme, esprit d'équipe, discrétion,
- Outils de travail : Fermat/RAY, Excel, Business Object
- Compétences linguistiques : Français, anglais


(Kindly make reference to Banking Boulevard when applying for this position).
(Mir soen Iech am viraus merci, dass der Iech bei ärer Kandidatur op den Banking Boulevard bezit).
(Merci de bien vouloir faire référence au site-emploi Banking Boulevard lors de votre sollicitation).