Enterprise Integration Architect M/V/X* (8/0650)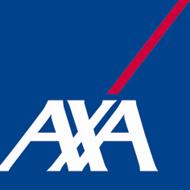 Company name
Place
2000 Antwerpen
Belgium
Our Company :
AXA Bank is in België een sterke financiële speler met een eenvoudig en transparant aanbod voor particulieren en zelfstandige ondernemers. Bij AXA Bank kom je terecht in een onderneming op mensenmaat. In het hoofdkantoor in Berchem (Antwerpen), dat vlot bereikbaar is via het openbaar vervoer, werken ongeveer 850 medewerkers. Benieuwd naar onze FAST cultuur en onze nieuwe manier van werken? Lees er meer over op axabank.be/jobs. Wie weet mogen we ook jou binnenkort welkom heten!
De nieuwe strategie van AXA Bank heeft een duidelijke focus op de customer journeys. Deze focus is doorgetrokken in de organisatiestructuur om dit mandaat ook effectief aan de teams te geven. Zo ook aan het Architectuur en Innovatie team, dat deel uitmaakt van het departement Transformation. Om dit team te versterken zijn we op zoek naar een Enterprise Integration Architect, gedreven door de wil om verandering te realiseren en transformatie aan te sturen.
* Diversiteit en inclusie zijn belangrijk voor AXA. Wie, wat of hoe je ook bent of waar je voor staat, het zijn jouw talenten die het verschil maken.
The Job / Responsibilities :
Een bank wordt vandaag in sterke mate gedreven door technologie. Architectuur vervult daarbij een sleutelrol om de bank te doen evolueren in de steeds meer digitaliserende wereld. Het kunnen connecteren met de buitenwereld en het kunnen integreren, maar ook ontkoppelen, van verschillende informatiesystemen is dus een cruciale competentie. Als Enterprise Integration Architect teken jij de API strategie uit en bepaal jij de architecturale realisatiescenario's voor de verschillende transformatieprojecten op onze roadmap.
De Enterprise Integration Architect
* definieert de visie over Integratie Architectuur binnen en buiten de bank, en helpt deze te realiseren,
* werkt nauw samen met een team van Integratie specialisten om de Integratie Architectuur te realiseren,
* draagt bij aan de realisatie van de transformatie van de bank,
* heeft een transversale kijk op de bank en haar ecosysteem,
* linkt business noden en wensen aan technologische oplossingen en alternatieven,
* formuleert advies aan het management over de doelarchitectuur van onze bank en de weg er naar toe.
Your profile :
* Master met minimum 5 jaar ervaring in Integratie Architectuur,
* je bent communicatief en kan anderen overtuigen,
* je werkt planmatig en kan holistisch denken,
* je werkt zelfstandig en bent constructief-kritisch,
* je hebt een goede kennis van het Nederlands en Engels, en minstens een basiskennis van het Frans,
* je bent intrinsiek geïnteresseerd in de technologische evoluties en hoe deze de bankwereld beïnvloeden, zowel op bedrijfskundig als IT-technisch vlak.
Extra troeven zijn:
* ervaring met cloud architectuur
* kennis over OpenBanking
* ervaring in de financiële sector: kennis retail banking activiteiten, invest management, …


(Kindly make reference to Banking Boulevard when applying for this position).
(Bedankt om naar Banking Boulevard te verwijzen als u solliciteert).
(Merci de bien vouloir faire référence au site-emploi Banking Boulevard lors de votre sollicitation).