ECONOMISTE POUR LE SERVICE CORPS CENTRAL D'INSPECTION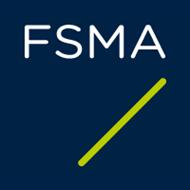 Company name
Place
Bruxelles Brussel
Belgium
The Job / Responsibilities :
Le Corps central d'inspection de la FSMA est chargé de réaliser des inspections sur place dans les matières suivantes :

- Les règles de conduite (MiFID, Assur MiFID, loi sur le financement des PME, crowdfunding, …) ;
- La revue de la qualité des réviseurs d'entreprises ;
- Le respect de la loi anti-blanchiment notamment par les bureaux de change ;
- La réglementation prudentielle applicable aux gestionnaires d'organismes de placement collectif, Institutions de retraite professionnelle et entreprises d'investissement sous contrôle de la FSMA.

La FSMA souhaite renforcer son équipe d'inspecteurs avec un économiste expérimenté dont le rôle consistera à participer aux inspections menées sur place. Les constatations, dressées lors des inspections, font l'objet d'un rapport d'audit, établi en étroite concertation avec l'équipe et la hiérarchie, et préalablement discuté avec la direction de l'établissement concerné. Le suivi de ce rapport est ensuite assuré.

Your profile :
DIPLÔME

Un master dans une orientation économique.

APTITUDES SPÉCIFIQUES

- Un intérêt marqué pour l'activité d'audit ;
- Une connaissance de base des règles de conduite MiFID, des règles de distribution d'assurances et/ou des matières prudentielles constitue un atout ;
- Etre initié aux produits et services financiers ;
- Une connaissance de base des ISA est un atout.

APTITUDES GÉNÉRALES

- Affinité avec les missions d'intérêt général dévolues à la FSMA ;
- Intérêt pour les matières juridiques ;
- Bon esprit d'équipe : être capable de mener des projets en équipe et d'encadrer les collaborateurs ayant un profil plus junior ;
- Capacités d'analyse et de synthèse ;
- Excellente structuration logique de la communication orale et écrite ;
- Aptitude à travailler de manière indépendante et au sein d'une équipe ;
- Capacité d'adaptation et sens des relations interpersonnelles ;
- Efficacité, assertivité et capacité d'argumentation ;
- Sens de la pondération et de la proportionnalité ;
- Professionnalisme : compétence, rigueur, volonté de progresser ;
- Connaissance approfondie du français, du néerlandais et de l'anglais.

EXPÉRIENCE PROFESSIONNELLE

Une expérience de 3 à 7 ans comme auditeur et/ou compliance officer au sein d'un cabinet d'audit, d'une banque, d'une entreprise d'investissement ou d'une compagnie d'assurances constitue un atout.

Tout collaborateur de la FSMA est soumis à un code de déontologie strict et au secret professionnel.


(Kindly make reference to Banking Boulevard when applying for this position).
(Bedankt om naar Banking Boulevard te verwijzen als u solliciteert).
(Merci de bien vouloir faire référence au site-emploi Banking Boulevard lors de votre sollicitation).