Campaign Manager ( NL versie)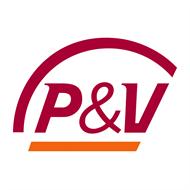 Company name
Place
Brussel
Belgium
The Job / Responsibilities :
Wil je samen met ons de basis leggen voor onze toekomstige aanpak van marketing en campagnemanagement, breakcodes ontwikkelen, nieuwe ideeën testen, actief deelnemen aan vele toekomstige campagnes zoals voor de komende auto- of bouwbeurzen (Vb; Batibouw)?


Binnen het Business Development Non Life team zijn we op zoek naar een dynamisch, ondernemend en getalenteerd persoon die bereid is om "zijn of haar stempel" te drukken op de implementatie van nieuwe marketingcampagnes.


Bij P&V is de campagnemanager de end-to-end manager (ontwerp, planning, implementatie, resultaatbewaking en optimalisatie) van marketingcampagnes voor alle producten & diensten/merken van de P&V Groep, in samenwerking met de afdelingen Klant- en Communicatie.



- Een campagneplan uitwerken via de verschillende kanalen (e-mail, mobiel, reclame en internet) over de verschillende prospect- en klantsegmenten die verbonden zijn met de ecosystemen van de P&V Groep.

- Definieren van de commerciële doelstellingen van de campagne in samenwerking met het Sales management en deze vertalen naar meetbare KPI's in lijn met de te bereiken doelstellingen.

- Monitoren van de campagneprestaties met klantenbeheer,

- Opzetten van een rapportagesysteem om de effectiviteit van de ingezette middelen te meten en prestatie-indicatoren (productiebewaking, click through rates, deliverability rates, beschikbaarheid van servers) te monitoren,

- Analyseren en presenteren van de campagneresultaten - EWaarborgen van een optimale samenwerking met stakeholders .

- Beheren van de technische ontwikkelingen van de campagnemanagementtool
Your profile :
- Je hebt een Bachelor/Master diploma (Vb marketing), of gelijkwaardig door ervaring.

- Idealiter heb je tussen de 5 en 10 jaar ervaring in een gelijkaardige functie (digitale marketing, contentcreatie, marketing en communicatie, ...).

- Je hebt ervaring in één of meer campagnebeheer- en automatiseringsmarketingtools (Salesforce Marketing Cloud, Pardot,.... en je hebt ervaring in AB-testingtests

- Je hebt een zeer goede kennis van het Nederlands en hebt een goede kennis van het Frans (of omgekeerd).

- Je hebt een gedegen ervaring in projectmanagement

- Je bent echt "ondernemend" van aard: je bent autonoom, assertief, gestructureerd, methodisch, analytisch en sterk klant- en resultaatgericht.

- Je hebt uitstekende communicatieve vaardigheden, zowel mondeling als schriftelijk,

- Je houdt van innoveren, test nieuwe oplossingen en je hebt het vermogen om "out of the box" te denken.


We offer :
Wij bieden een interessant salarispakket met tal van extralegale voordelen, permanente opleidingsmogelijkheden en een aangename werkomgeving (voordelig bedrijfsrestaurant, toffe en open sfeer, soepel uurrooster, groepsverzekering, hospitalisatieverzekering ...)


(Kindly make reference to Banking Boulevard when applying for this position).
(Bedankt om naar Banking Boulevard te verwijzen als u solliciteert).
(Merci de bien vouloir faire référence au site-emploi Banking Boulevard lors de votre sollicitation).