Senior Loan Risk Officer ( NL versie)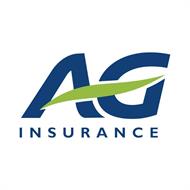 Company name
Place
Brussel Bruxelles
Belgium
The Job / Responsibilities :
We zoeken een Senior Loan Risk Officer voor de Risk, Reporting & Compliance afdeling binnen onze Chief Investment Office.

Je functie

- Analyseren vanuit een risico perspectief van voorstellen voor investering (zowel in België als in Europa) in infrastructuurleningen, infrastructuurfondsen en DBFM activa
- Presenteren van de risico-analyse aan het Credit Risk Committee
- Geven van een duidelijk advies aan het Credit Risk Committee
- Toekennen van een interne credit rating aan dergelijke leningen met gebruik van het intern rating model
- Nauw samenwerken met het Front Office team die de investeringsvoorstellen voorbereid ten einde de financiële, technische en juridische aspecten van de voorstellen te kunnen doorgronden en dit team tijdig te kunnen wijzen op risico's die zullen moeten ingeperkt worden
- Bepalen of de voorgestelde infrastructuurprojecten als "Qualifying Infrastructure" kunnen beschouwd worden volgens de criteria van Europese en Belgische regelgevers
- Buiten infrastructuurleningen, het analyseren vanuit risico standpunt van andere complexe leningtransacties, o.m. met het oog op het bepalen van de kapitaalvereiste in het kader van Solvency II

Your profile :
- Een tiental jaren praktijkervaring in de analyse van complexe leningtransacties, waarvan een aantal jaren in het segment van infrastructuur.
- Ervaring met de ontwikkeling van infrastructuurprojecten is een troef en kan een compensatie vormen voor een mogelijk kortere ervaring met het financierings- en risico-aspect van infrastructuurleningen.
- Ervaring met vastgoedleningen is een troef en kan een compensatie vormen voor een mogelijk kortere ervaring met infrastructuurleningen.
- Analytische vaardigheden met betrekking tot financiële projecties en juridische documentatie.
- Ervaring in fundamentele analyse
- Achtergrond in de banksector of investeringsfondsen die beleggen in infrastructuur
- Met een passie voor financiële markten en een globale macro-economische visie
- Teamspeler
We offer :
- Een bedrijf waar je kan groeien in je job en een veelzijdige loopbaan kan uitbouwen.
- Een stabiele werkgever met een duidelijke langetermijnvisie.
- Een positieve sfeer binnen je team, maar ook daarbuiten.
- De nodige flexibiliteit om een goed evenwicht te vinden tussen werk en privé.
- Een moderne werkplek met de juiste tools en hedendaagse technologie.
- Een aantrekkelijk loonpakket met een brede waaier aan voordelen.

(Kindly make reference to Banking Boulevard when applying for this position).
(Bedankt om naar Banking Boulevard te verwijzen als u solliciteert).
(Merci de bien vouloir faire référence au site-emploi Banking Boulevard lors de votre sollicitation).