Risk Data Scientist - (BRU20194)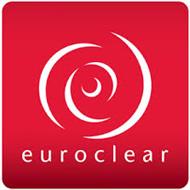 Company name
Place
Brussel Bruxelles
Belgium
Our Company :
Our mission is to support Euroclear in achieving its goals and delivering its strategy through providing robust, independent oversight of risk-taking activities across the Euroclear group.
We report functionally to the Chairman of the Group board Risk Committee and day to day to the Group CEO.

We are a team of about 40 risk managers, based in Brussels, London, Paris, Krakow or Hong Kong and our activities cover the entire Euroclear group.
The Job / Responsibilities :
The key role of a risk data scientist is to manipulate, work with and use data through various advanced analytics techniques to derive value and insights for risk management at Euroclear. We are looking for a candidate who will help to set-up our current risk data intelligence team by bringing fresh and innovative risk data thinking.

Your objective:

- Inside the Risk department you will explore the opportunities that innovative machine learning, data mining and statistical learning systems can bring to improve and strengthen the department and their role to the company
- Work as a member of the risk intelligence team whilst also working closely with other risk teams and support the integration of risk data insights into the Enterprise Risk Management framework and risk management practices
- You will manipulate large datasets from different sources, applying various Data Science and Data Visualisation techniques to conduct data analysis and build advanced analytical solutions supporting the risk processes
- You will document the solutions build by the team, like date lineage between the visualised data and the source systems.
- You are eager to explore new tools and technologies in the area of Data Science, visualisation, machine learning and market evolutions on risk data
- Coaching and sharing knowledge regarding use of risk data with members of the Group Risk team and you are able to present the results and discuss with business, Management


Your profile :
Qualifications:

Technical skills:

- You have a Master in domains related to data Sciences like economics, statistics, applied Mathematics, Physics or actuarial sciences
- You are passionate in Data Science and have proven experience of at least 4 years in statistical modelling, machine learning, data mining, unstructured data analytics, Natural language processing, Artificial intelligence.
- You have experience with the common Data Science tools (R, Python, SAS, Tableau, SQL…) and interest to explore new evolutions in the field
- You are at ease in manipulating and analysing large and complex data sets coming from different internal and external sources.
- You have proficient verbal and written communication skills in English


Soft skills:

- You have good communication skills and love to work in multidisciplinary teams and collaborate with subject matter experts in risk and business departments and with IT engineers
- You have a consultancy mind-set
- You have excellent analytical skills, can easily understand business flows, work autonomously and you are open to discover new worlds.
- You take easily initiative, are self-motivated and have a positive attitude
- You take action to promote own professional and personal development
We offer :
- A comprehensive and transversal view on Euroclear and its business
- Training opportunity and as relevant to support to acquire external qualifications and professional certifications in the risk management field
- Regular contact with senior management
- Opportunity to connect to people across the entire organisation
- A flexible work environment
- You will have the opportunity to grow further


(Kindly make reference to Banking Boulevard when applying for this position).
(Bedankt om naar Banking Boulevard te verwijzen als u solliciteert).
(Merci de bien vouloir faire référence au site-emploi Banking Boulevard lors de votre sollicitation).