Business & Budget Analyst M/VX*(6/0803)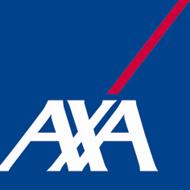 Company name
Place
1000 Bruxelles
Belgium
Our Company :
AXA in het kort:
Als wereldleider in de verzekeringssector engageert AXA zich in de bescherming van particulieren en bedrijven in 56 landen. We zijn trots om voor het zesde jaar op rij het wereldwijde nummer 1 merk in de verzekeringssector te zijn.
Onze benadering van financiële bescherming is dan ook uniek: onderzoek ondersteunen, anticiperen op risico's, preventie maar ook bijstand verlenen en slachtoffers op lange termijn op een menselijke en gepersonaliseerde manier begeleiden.
In België geven 4.440 medewerkers elke dag het beste van zichzelf om 2,8 miljoen klanten gerust hun leven te helpen leven.
AXA past een bedrijfscultuur toe die gebaseerd is op vertrouwen en prestatie, en wil iedereen de kans geven om te groeien. Dit in een flexibele werkomgeving.
We zijn een inclusief bedrijf en dragen diversiteit en een sterk Corporate Responsibility beleid hoog in het vaandel.
Wil je een kijkje nemen in onze nieuwe en moderne werkplek in het hart van Brussel? Klik hier.
Tussen nu en 2017 zullen alle medewerkers van AXA Belgium overgaan naar het nieuwe werken, zowel in Brussel als in onze regionale vestigingen. In 2017 zal ons nieuw hoofdkwartier verhuizen van de Vorstlaan naar Troon, in het centrum van Brussel.
* Diversiteit is belangrijk voor AXA. Wie, wat of hoe je ook bent of waar je voor staat, het zijn jouw talenten die het verschil maken.
The Job / Responsibilities :
Je staat de Head of Life Financials bij door je vooral bezig te houden met:
* De opvolging van de resultatenrekening en de rentabiliteitsindicatoren van de activiteiten Leven en Gezondheid en de communicatie van de belangrijkste elementen aan de leden van het directiecomité van de Business Unit Life
* De ontwikkeling en de coördinatie van de verschillende reportings over de business Leven voor verschillende stakeholders: Head of Life, Management Committee, AXA Group, Nationale Bank van België, Raad van Bestuur …
* De opvolging van de budgetten van G&S en de VTE van de Business Unit Life en de analyse van de "allocated costs" voor de producten leven en gezondheid
* De ondersteuning voor de uitwerking van de businesscases van de projecten leven
* De voorbereiding van de supports voor het managementcomité van de BU LIFE dat zich bezighoudt met de financiële indicatoren
* Hiervoor werk je in nauw samen met de teams van de financiële directie en moet je tegelijk de business en de strategie Leven en de financiële indicatoren en uitdagingen beheersen.
Your profile :
* Master economie, handelsingenieur of gelijkaardig
* Goede schriftelijke beheersing van het Engels
* Gevorderde kennis van PowerPoint & Excel
* Kennis van de producten "Leven"
* Kennis van de belangrijkste financiële indicatoren
* Analytische geest
* Autonoom en zin voor initiatief


(Kindly make reference to Banking Boulevard when applying for this position).
(Bedankt om naar Banking Boulevard te verwijzen als u solliciteert).
(Merci de bien vouloir faire référence au site-emploi Banking Boulevard lors de votre sollicitation).