Auditor Insurances (September 2019)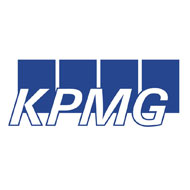 Company name
Place
Brussel - Bruxelles ( Zaventem airport)
Belgium
The Job / Responsibilities :
What makes Audit so challenging?

The fundamental role of an auditor is defined as "reporting on whether the annual accounts show 'a true and fair view' of the company's financial activity and position to its shareholders". That's what makes audit so challenging.

For you, the best part is that audit is something that affects all businesses. This means you'll have the opportunity to experience business life across a variety of industries. You'll get to meet lots of interesting people and develop skills that are always in demand. Plus, you'll have access to senior business people from all kinds of different sectors.

Job Description and Responsibilities

As an auditor at KPMG, you will be doing much more than just looking at the company's financial records. You'll be finding out as much as you can about the whole company, the way it works, its products or services, its technology, its competitors and the industry in which it operates.

You will be likely to perform the following tasks during your first year:

· Confirming that the company's record of its cash balances agrees with the bank. Sending out requests to customers in order to ascertain that trade receivables exist.

· Checking that the company owns the fixed assets that it claims it has in its accounts (e.g. buildings, machinery, computers and cars) and that these are recorded at the correct value.

· Ensuring that the list of company suppliers is complete.

· Helping with the review of the statutory accounts.

· Attending a stock-take to observe the company's methods for recording stock and test counting a sample of the company's stock items.

· Interviewing clients to gather an understanding of the client's business processes, the controls implemented in their day-to-day operations and also verifying that these controls are being performed

· You will work with highly integrated teams to serve the clients including people from other departments such as tax specialists, actuarial specialists, IT specialists, valuation specialists,…
Your profile :
We are looking for students who have or will soon hold a university degree in Commercial Engineering, a major in accountancy is a plus, Commercial Sciences or (Applied) Economic Sciences. But while we believe academic qualifications are an important pointer as to how you might succeed at our firm, these are far from being the only thing you'll be assessed on. There are several other capabilities we believe you'll need to demonstrate while you're with KPMG. These are:

· Interest in the banking/insurance & industry sector
· Client centricity
· Team work
· Professional judgment
· Quality of work
· Planning and organizing skills
· Stress resistance
· Communication skills: good and practical knowledge of French,Dutch & English.
We offer :
At KPMG, we truly believe our people are the heartbeat to our success. We commit ourselves to encouraging true team spirit and creating an international and dynamic working environment in which each can pursue the knowledge needed to boost their career. Additionally, as #1 Top Employer, we highly invest in our people's development of soft skills and technical knowhow.

In addition to a competitive and attractive compensation package, we offer a great number of extra-legal advantages such as flexible working hours, 20 vacation days (entitled to overtime), group & hospitalization insurance, net allowances, lease car with fuel card, a laptop and iPhone/iPad, as well as the opportunity to work with major clients in various sectors.

Don't hesitate and apply for a job as Auditor at KPMG!


(Kindly make reference to Banking Boulevard when applying for this position).
(Bedankt om naar Banking Boulevard te verwijzen als u solliciteert).
(Merci de bien vouloir faire référence au site-emploi Banking Boulevard lors de votre sollicitation).