IT ANALYST JAVA ( NL versie)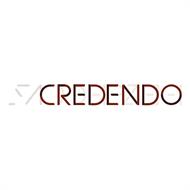 Company name
Place
Bruxelles Brussel
Belgium
The Job / Responsibilities :
- Je zal betrokken zijn in alle fases van de ontwikkelingscyclus, waaronder analyse en design, ontwikkeling, testing, go-live, user training en ondersteuning na productie.
- Je documenteert en ontwerpt de vereiste functionaliteit, in nauwe samenwerking met de key users, alsook de technische vereisten of interfaces voor andere systemen.
- Je ontwikkelt en onderhoudt 'mapping documents' die de vereisten definiëren om data uit bestaande systemen op te laden in nieuwe systemen.
- Je werkt binnen projectteams gedurende de volledige implementeringscyclus om te verzekeren dat de deliverables tijdig en volgens de requirements geleverd wordt.
- Je zorgt voor gespecialiseerde kennis over Java-applicaties en beveelt oplossingen aan die tegemoet komen aan de noden van Credendo.
- Je creëert testscenario's, en voert systeem- en integratietests uit om de kwaliteit, functionaliteit en prestaties te verzekeren.
- Je maakt/updatet documentatie voor de eindgebruikers en voor opleidingen.
- Je zal deel uitmaken van het team Software Factory (development), verantwoordelijk voor het bouwen en onderhouden van het nieuwe applicatielandschap van Credendo.
Your profile :
- Je hebt een masterdiploma in computerwetenschappen, ingenieurswetenschappen of wiskunde en bewezen ervaring als Analyst-Programmer in Java/J2EE.
- Je hebt een grondige kennis van en ervaring met de analyse van technische en business-gerelateerde vereisten, business process modelling/mapping, methodologie-ontwikkeling en data modelling.
- Je bent vertrouwd met 'agile development'.
- Je bent in staat om documentatie en procedures op te stellen bij een applicatie, zowel in technisch jargon als in gebruikersvriendelijke taal.
- Je kan uitstekend luisteren, hebt goede interpersoonlijke en communicatieve vaardigheden en werkt graag in een teamgerichte, collegiale omgeving.
- Je werkt georganiseerd en nauwgezet en geeft blijk van uitstekende analytische vaardigheden.
- Je hebt een goede mondelinge en schriftelijke kennis van het Engels en het Nederlands of het Frans.


We offer :
- Een uitdagende carrière in een meertalige en internationale omgeving.
- De kans om constant te blijven bijleren en zo je talenten te ontwikkelen.
- Een aantrekkelijk loon, aangevuld met een aantal extralegale voordelen.
- Onze Belgische kantoren zijn gevestigd in het centrum van Brussel, gemakkelijk bereikbaar met het openbaar vervoer


(Kindly make reference to Banking Boulevard when applying for this position).
(Bedankt om naar Banking Boulevard te verwijzen als u solliciteert).
(Merci de bien vouloir faire référence au site-emploi Banking Boulevard lors de votre sollicitation).