Risk Management Expert ( NL versie)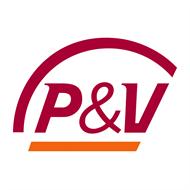 Company name
Place
Brussel Bruxelles
Belgium
The Job / Responsibilities :
P&V Verzekeringen is op zoek naar een (m/v): Expert in 'Market & Counterparty' Risk Management voor het departement Corporate Risk Management.

U maakt deel uit van het multidisciplinair team van experten in risicomanagement ('Corporate Risk Management'). Dit team speelt een centrale rol in de ontwikkeling en de opvolging van het risicomangement bij P&V, en is rechtstreeks afhankelijk van de Chief Risk Officer.

De taken die aan u zijn toegewezen:

-U evalueert en volgt de huidige geschiktheid en toekomstverwachting op tussen het profiel van het marktrisico en het profiel van het risico van de tegenpartij verbonden aan de financiële beleggingen van P&V en zijn vermogen om deze risico's op te vangen, gezien zijn risicoappetijt.
-U neemt deel aan de evaluatie en de follow-up van de strategie van de verschillende beroepslijnen, in het bijzonder hun actieplan om de risico's te beperken.
-U formuleert adviezen en aanbevelingen voor elk besluit dat een significant effect kan hebben op het profiel van het marktrisico en van de tegenpartij ; dit geldt met name voor de dossiers die zijn ingediend bij het Investment & ALM Comité (ex. Beoordeling van de strategische uitkering van activa).
-U neemt deel aan activiteiten omtrent de uitvoering en herziening van het globale risk management systeem, voornamelijk de interne evaluatie van de risico's en van de solvabiliteit (ORSA).
-U werkt mee aan de opmaak van verschillende risicorapporten van het departement alsook hun voortdurende verbetering dor de ontwikkeling en het onderhoud van tools voor het ondersteunen van beslissingen.
-U werkt mee aan de follow-up en het valideren van modellen.
-U voert ad hoc analyses uit en formuleert adviezen.
-U houdt mee toezicht op de regelgeving in verband met risicobeheer en de regelgeving omtrent Solvabiliteit II.

Your profile :
-U voelt zich op uw gemak in sociale relaties en u bent assertief.
-U heeft een Masterdiploma in Finance, Economie of actuariële wetenschappen of een gelijkwaardige ervaring;
-U beschikt over minstens 9 jaar ervaring in financieel risicomanagement en waardering voor financiële producten, in het bijzonder derivatenproducten.
-U houdt ervan om in teamverband te werken maar u bent ook autonoom.
-U beschikt over de capaciteiten om dossiers onderhanden te nemen en deze tot een goed einde te brengen.
-U bent rationeel en u beschikt over een goede praktische intelligentie.
Kennis van SAS of een gelijkaardige IT-tool is een pluspunt.
-Uw moedertaal is Frans of Nederlands en u heeft een goede kennis van de tweede landstaal en van het Engels.


We offer :
Wij bieden een interessant salarispakket met tal van extralegale voordelen, permanente opleidingsmogelijkheden en een aangename werkomgeving (voordelig bedrijfsrestaurant, toffe en open sfeer, soepel uurrooster, groepsverzekering, hospitalisatieverzekering ...)

(Kindly make reference to Banking Boulevard when applying for this position).
(Bedankt om naar Banking Boulevard te verwijzen als u solliciteert).
(Merci de bien vouloir faire référence au site-emploi Banking Boulevard lors de votre sollicitation).