Senior Risk Advisor Insurance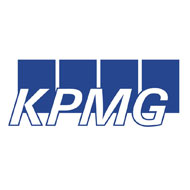 Company name
Place
Brussel Bruxelles
Belgium
The Job / Responsibilities :
With the growing focus on sound corporate governance issues and business ethics, being confronted with a cascade of new regulations and the increasing complexity of the business, financial services organizations are increasingly exploring the potential benefits to be gained from establishing risk and compliance initiatives within their organization.

Management is looking to decrease risks and obtain sustainable performance through :


*Developing an ERM framework
*Documenting and evaluation of internal control systems
*Establishing an effective internal audit function
*Preparing a preventive and detective fraud risk management framework
*Embedding an adequate risk and compliance review
*Integrating governance, risk and compliance processes
*Clarifying roles and responsibilities (3 lines of defense model)

We are currently looking for an advisor to strengthen our enthusiastic team and help us service our clients.

Job Description:

In this role, you will be able to:

-Participate in risk, compliance and internal audit assignments
-Review work performed by risk, compliance and internal audit departments
-Document processes with focus on risks and controls
-Formulate practical recommendations and best practices to improve business, risk and compliance processes
-Participate or conduct client meetings (kick off/closing meetings)
-Report writing/review reports
-Follow-up on client relationships
-Assist in proposals/client presentations/targeting
-Assist in the development of our service offerings
Your profile :
- Master Degree in Law or Economics. A specialisation in Accountancy, Internal Auditing or CIA (Certified Internal Auditor) is an asset
- 2 to 4 years of total experience in compliance or internal audit in insurance sector
- An advanced level of Dutch is a requirement in combination with working knowledge of French & English
- You adapt a professional attitude and are customer, service and result oriented
- As a strong team player you are able to maintain a high level of quality in a continuous changing environment


We offer :
We're committed to providing you with the best tools, resources and support throughout your career.

Our firm's success is based on the talents and abilities of our team, and our focus is on providing you with the best opportunities to learn and develop across the organization.

You'll need to be naturally ambitious and highly motivated, but we'll help you to develop the technical and personal skills you need to act as a trusted advisor to our clients.

If you're a confident, innovative thinker driven by the desire to be successful in everything you do, you could be exactly who we are looking for.



(Kindly make reference to Banking Boulevard when applying for this position).
(Bedankt om naar Banking Boulevard te verwijzen als u solliciteert).
(Merci de bien vouloir faire référence au site-emploi Banking Boulevard lors de votre sollicitation).