BUSINESS & PROCESS ANALYST IN CENTRAL RISK & FINANCE OFFICE (NL versie)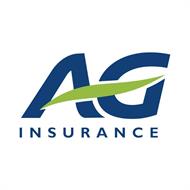 Company name
Place
Brussel
Belgium
Our Company :
Binnen de centrale entiteit Finance (CFO) en Risk (CRO) staat het departement Program & Information Management in voor alle projecten, processen en organisatie van deze twee directies.

Dit omvat onder meer het Solvency II-programma in de maatschappij, het beheer van de automatiseringsprojecten, het beheer en de optimalisering van de processen zowel in Risk als in Finance.


The Job / Responsibilities :
In dit team is polyvalentie heel belangrijk. De medewerkers krijgen taken en verantwoordelijkheden toegewezen in overeenstemming met hun capaciteiten en motivatie.

Zo zijn de taken een mix van samenwerking en coördinatie, waarbij een goede teamspirit altijd centraal staat!

De te beheren activiteiten zijn voornamelijk:

-Procesmanagement:

°Procesmonitoring (met de focus op gegevenskwaliteit)
°Procesbeschrijving en -verbetering (fast close)

-Projectmanagement / businessanalyse:

°Implementering van de nieuwe Belgische en Europese normen en reglementeringen (bv.: Solvency II, IFRS 9 & 17, GDPR, …)
°Beschrijving van de functionele specificaties in het kader van de automatiseringen (New datawarehouse, nieuwe reportings, …)
°Mogelijkheid tot evolueren naar projectleider onder het toezicht van een Senior
Project Manager

- PMO

°Support voor de meetings (stuurcomité & boards)
°Reporting over de budgetten & projecten (IT & extern)

Al deze activiteiten moeten transversaal beheerd worden binnen AG Insurance (businesslijnen, CIO, AG RE, IT, …) maar ook met betrekking tot Ageas (Finance & Risk).


Your profile :
- Je hebt een masterdiploma Management/Engineering of in een financiële richting; of je beschikt over een gelijkwaardige beroepservaring.
- Je hebt 1 tot 5 jaar ervaring in PMO of Project/Procesmanagement of businessanalyse.
- Je bent geïnteresseerd in de financiële sector en je begrijpt de specifieke terminologie.
- Je spreekt vlot Nederlands en Frans en je kunt je ook mondeling en schriftelijk goed uitdrukken in het Engels (bv. voor je contacten met Ageas).
- Je werkt op een georganiseerde, gestructureerde manier en je zoekt steeds naar oplossingen.
- Je bent heel sterk in analyseren, je kunt je goed aanpassen en je bent ook in staat om autonoom te werken.
- Je hebt zin om nieuwe dingen te leren en uit je 'comfortzone' te treden om verder te evolueren binnen AG Insurance.



We offer :
- Een bedrijf waar je kan groeien in je job en een veelzijdige loopbaan kan uitbouwen.
- Een stabiele werkgever met een duidelijke langetermijnvisie
- Een positieve sfeer binnen je team, maar ook daarbuiten.
- De nodige flexibiliteit om een goed evenwicht te vinden tussen werk en privé.
- Een moderne werkplek met de juiste tools en hedendaagse technologie.
- Een aantrekkelijk loonpakket met een brede waaier aan voordelen.
- Talrijke contacten binnen AG Insurance, zijn dochterondernemingen en Ageas
- Een opleiding in een sterk evoluerend en veelgevraagd expertisedomein
- De kans om jezelf te bewijzen door snel verantwoordelijkheid op te nemen.

(Bedankt om naar Banking Boulevard te verwijzen als u solliciteert).