Senior Credit Risk Analyst (M/F)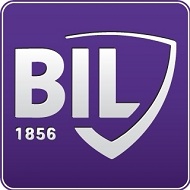 Company name
Groupe BIL Banque Internationale à Luxembourg SA
Place
2953 Luxembourg
Luxembourg
Our Company :
Banque Internationale à Luxembourg is the oldest bank in Luxembourg. Founded in 1856, BIL is a key player in the Retail Banking, Private Banking, Corporate Banking and Treasury and Financial Markets. These businesses are backed up by strong Support functions and by our Operational departments.



The Job / Responsibilities :
Sr credit risk analyst - team « Data Management & Quality » - (M/F)
Your mission :
The one of the main activities of Data Management & Quality team is to ensure some control activities related to the Credit Risk Control Unit (as regulatory defined by the CRR i.e. implementation, oversight and performance of Internal Ratings systems) which give rise to regular reports - the results of the controls can lead to the issuance of some recommendations addressed to any stakeholder in IRS management.

Your key activities :
- Production of periodic reports of Quality control on the different BIL Internal Rating Systems;
- Bring proposals for enhancement of the current control framework regarding the Internal Rating Systems in order to comply with the evolution of the regulatory requirements -focus on the data and process quality;
- Implementation of a new framework of controls on the Loss Databases and production of new reports on the data and process quality related to such systems;
- Presentation of the reports during the rating committees in attendance of all the IRS management stakeholders;
- Monitoring of the issued recommendations and proposed action plan by the recipients
Your profile :
Your profile :
- Educational background : Finance /Management/Audit
- Education level : BAC+5 with a credit risk management orientation
- Languages : French, English, (German would be an asset).
- Technical banking knowledge : Knowledge of financial instruments and in general of banking products, banking credit activity, risk management techniques and more particularly of Credit Risk management
- Office automation and computer skills : MS Office Suite, Statistical tools (SAS) and Business Object
- Other knowledge : Mastery of the Credit Risk Management principles and of Basel III Regulation
- Type & years experiences : Banking experience in the context of the implementation and management of internal rating system or in the credit risk management. Min 5 years of experience


(Kindly make reference to Banking Boulevard when applying for this position).
(Mir soen Iech am viraus merci, dass der Iech bei ärer Kandidatur op den Banking Boulevard bezit).
(Merci de bien vouloir faire référence au site-emploi Banking Boulevard lors de votre sollicitation).