Team Manager Consulting Services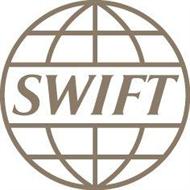 Company name
Place
La Hulpe - Terhulpen (Brussels area)
Belgium
Our Company :
SWIFT provides the platform, messaging, standards, and products & services to over 10.500 customers in 215 countries and territories.

Our employees are the foundation of this success.

SWIFT has an unique corporate mindset, where diversity, personal development and networking are actively encouraged. And we think you'll like our office culture, built around the way we work to achieve a healthier work/life balance.

If you want to be part of our dynamic, multi-cultural institution with over 2400 employees of 75 nationalities, in 26 offices worldwide, then explore the vast opportunities, rewards and internationally competitive packages that we are waiting for you here at SWIFT.
The Job / Responsibilities :
Your responsibilities will be to

- Plan, coordinate and organise the activities of a department and set objectives and develop tactical action plans. Manage own department to ensure delivery against short and mid-term objectives.
- Commercialise and promote Services in EMEA and work with different Services Delivery teams, Commercial teams and others in EMEA and globally.
- Ensure successful execution of the EMEA strategy related to Services and meet annual objectives.
- Under guidance of senior management, implement and maintain HR policies/procedures. Hire, reward, coach, motivate and develop team members of the department in order to have qualified, competent and motivated employees.
- Analyse all market/customer information and define, promote and deliver an appropriate Services portfolio.
- Prepare, propose, substantiate and manage departmental budget. Allocate approved budget, authorise expenditures and assess budget performance.
- Ensure the design, development and maintain Services proposals.
- Ensure quality delivery of projects and initiatives.
- Identify and subcontract appropriate external partners where needed to deliver Services. - Ensure readiness of qualified staff, proposals, processes and tools to support new SWIFT products and services.
- Establish, maintain and develop cross-departmental and cross-divisional relationships and agreements on which the department depends to deliver services.
Your profile :
- University degree Experience
- At least 8 years of experience in consulting and training areas
- Experience in managerial or team leader role Professional knowledge and expertise
- Strong leadership and people management skills to motivate, manage and coach a team of highly skilled individuals
- Well organised and assertive with a strong orientation towards delivery against objectives
- Promotes and applies business/management principles to improve commercial performance through a deep understanding of SWIFT, the competition and the market; champions changes that strengthen competitiveness and the value proposition
- Defines, implements and manages to the highest standards of operational excellence required for service and product delivery
- Encourages and promotes a continuous improvement mindset for business processes and policies to drive operational success in terms of the security, availability and reliability
- Good understanding of SWIFT's product and services portfolio
- Excellent communication and planning skills - Willing to travel

(Kindly make reference to Banking Boulevard when applying for this position).
(Bedankt om naar Banking Boulevard te verwijzen als u solliciteert).
(Merci de bien vouloir faire référence au site-emploi Banking Boulevard lors de votre sollicitation).