Experienced Consultant/Manager in Investment Fund Industry (Job Number: 00235119)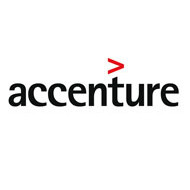 Nom de l'entreprise
Lieu
Luxembourg
Luxembourg
Notre entreprise :
Accenture is a leading global professional services company, providing a broad range of services and solutions in strategy, consulting, digital, technology and operations. Combining unmatched experience and specialized skills across more than 40 industries and all business functions—underpinned by the world's largest delivery network—Accenture works at the intersection of business and technology to help clients improve their performance and create sustainable value for their stakeholders. With more than 358,000 people serving clients in more than 120 countries, Accenture drives innovation to improve the way the world works and lives.

Accenture is an equal opportunities employer and welcomes applications from all sections of society and does not discriminate on grounds of race, religion or belief, ethnic or national origin, disability, age, citizenship, marital, domestic or civil partnership status, sexual orientation, or gender identity.

Our department:

Within the Financial Services Industry Group, we serve the largest financial services companies from the Banking, Capital Market and Insurance sectors:

- Banking: Accenture's dedicated banking professionals help banks consolidate, rationalize and automate to outperform competitors.
- Capital Markets: We help capital markets leaders achieve operational excellence and differentiation, setting them on the road to high performance.
- Insurance: Accenture helps insurers achieve high performance to deliver quality products at low cost, enabling market differentiation without back-office complexity.
La fonction :
Financial Services Consulting focus on strategy and operations, support organizational change and are responsible for delivering large-scale programs that marry processes with technology allowing our clients to achieve long-term growth. They lead a work stream and take care of rigorous analysis, to identify and validate value creation opportunities for our clients.

As an experienced consultant:

- You will work intensively with the customer and top professionals in high performing teams.
Access to a network of global experts allows you to specialize in industry-specific service domains.
Votre profil :
- You have skills in design and implementation of functional solutions to optimize a company's business processes, management and relationships

Qualifications:

- University degree with a business and/or IT affinity and previous experience of 2-5 years minimum within the Investment Fund Industry.
- You have business process understanding and/or affinity with fund industry software packages, e.g. Multifonds, GP3, Simcorp
- You speak fluent English and French or German; every other language is considered as an additional asset
- You are able to deliver quality work in time and solve problems in a structured way within your team.
- Experience in leading a team or in software package implementations is required for the Manager position

Notre proposition :
All of our consulting professionals receive comprehensive training covering business acumen, technical and professional skills development.

You'll also have opportunities to improve your functional skills and expertise in an area of specialization.

We offer a variety of formal and informal training programs at every level to help you acquire and build specialized skills faster.

Learning takes place both on the job and through formal training conducted online, in the classroom, or in collaboration with teammates.

The sheer variety of work we do, and the experience it offers, provide an unbeatable platform from which to build a career.




(Kindly make reference to Banking Boulevard when applying for this position).
(Mir soen Iech am viraus merci, dass der Iech bei ärer Kandidatur op den Banking Boulevard bezit).
(Merci de bien vouloir faire référence au site-emploi Banking Boulevard lors de votre sollicitation).