Manager Financial Risk Management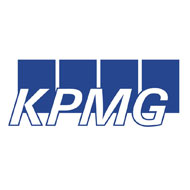 Nom de l'entreprise
Lieu
Antwerpen - Bruxelles - Brussel
Belgique
Notre entreprise :
KPMG's Financial Risk Management's (FRM) team offers a broad range of financial risk management services. We help add value by providing industry understanding, regulatory insight and technical advice across a range of risk issues including:

- Risk methodologies, tools and approaches for the Financial Services industry (banking and insurances);

- Risk management and valuations related to derivative products;

- Guidance and independent reviews on regulatory reporting criteria and methods

- Effective and integrated risk governance;

- Efficient liquidity and capital management.
La fonction :
Potential Roles and Responsibilities:

- Assisting clients in the modeling of their risks (credit risk, market risk, liquidity risk, …), from model design to model implementation.
- Helping clients assess and manage the impacts of new regulations (Basel, IFRS, SSM, …).
- Valuation of financial instruments

Next to being involved in client projects, you will also:

- Assist in business development activities and proposal writing
- Build and maintain excellent client relationships, typically at Head of Risk and Senior Risk Analyst level
- Marketing and raising the profile of KPMG in the market place through networking events, attendance at external conferences, contributing to publications conferences etc.
Votre profil :
Experience and background:

- You hold a Master's degree in Finance, Economics or a quantitative discipline (e.g. Mathematics, Statistics, …)
- You have between 3 to 8 years of experience within the banking sector.
- You are fluent in Dutch, French and English (both verbal and written).
- Relevant areas of experience and expertise are:

o Model development or model validation: data management, methodology, design & analysis, calibration,
documentation,regulatory compliance;
o Product and market knowledge in relation to derivatives and related valuation/risk management issues;
o A thorough understanding of IFRS 9, IFRS 13, IAS39….
o Asset quality reviews and stress testing
o Familiarity with loan products

- A Garp Certification is a plus
Notre proposition :
At KPMG you are appreciated for your professional skills and expertise. Surrounded by a strong team spirit in an international and dynamic work environment, you will find the knowledge that is enriching for your career.

Besides a competitive remuneration package, we offer you a great number of extra-legal advantages such as flexible working hours, 27 vacation days, net allowances, group & hospitalization insurance, lease car with fuel card, laptop and Ipad, as well as the opportunity to work for major clients in various sectors.

We will provide you a continuous support in your professional development and career opportunities.


(Kindly make reference to Banking Boulevard when applying for this position).
(Bedankt om naar Banking Boulevard te verwijzen als u solliciteert).
(Merci de bien vouloir faire référence au site-emploi Banking Boulevard lors de votre sollicitation).