Financial Services Industry - Finance & Accounting Professional (Outsourcing) (16000086)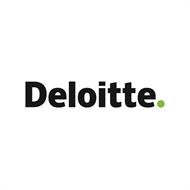 Nom de l'entreprise
Lieu
Zaventem airport
Belgique
Notre entreprise :
Deloitte is a world leading professional services firm, providing accounting and auditing services, management consulting and legal and tax advice. In Belgium we are the largest professional service provider. Our offices offer services to multi-national and large organisations, public institutions and innumerable small, fast-growing companies.

Deloitte Accountancy delivers a huge spectrum of accountancy and controlling services to international and SME-clients, as well as fiscal, legal, M&A and business control services to family businesses. From our 11 offices, we anticipate in a flexible way to the needs of our clients by offering them daily custom-made solutions for their company. Through a transparent structure and multidisciplinary view, our extensive teams of advisors treat their files with enthusiasm, passion and technical proficiency.
La fonction :
- You are called-in for several in-house projects in the Financial Services Industry (FSI) with focus on the next areas: finance, accountancy & controlling;
- This varies from filling out temporary needs to specialized personnel, to the permanent integration in the entire or partial financial/accountancy department;
- Through your qualified service and proactive way of thinking, you help to actively building outDeloitte as a qualified service provider. Dependent on your experiences, you will be able to lead in short or long term to a team of junior financial consultants.
Votre profil :
- Relevant experience in a financial or accounting department of a bank, insurance broker, employers' social-accounting secretariat or institution from the financial sector or you have a background/expertise in this sector;
- You obtained a Master or Bachelor accountancy, economy or other financial degree;
- You are fascinated by the most common informatics applications, the knowledge of one or more ERP packages is a trump;
- You are flexible and customer-friendly;
- You dispose of strong analytical and communicative skills;
- You are fluent in Dutch, French and English.
Notre proposition :
- A challenging, innovating environment where personal development and growth are encouraged;
- Opportunities for learning where needed ;
- An attractive and competitive salary with fringe benefits.


(Kindly make reference to Banking Boulevard when applying for this position).
(Bedankt om naar Banking Boulevard te verwijzen als u solliciteert).
(Merci de bien vouloir faire référence au site-emploi Banking Boulevard lors de votre sollicitation).