Quantitative Risk Analyst - Financial Risk (f/m/d)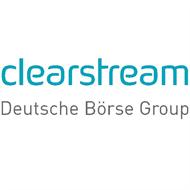 Company name
Clearstream Banking Luxembourg
Place
Luxembourg
Luxembourg
The Job / Responsibilities :
Field of activity

In your new role, you will create and maintain the risk methodology for models employed to manage Clearstream's securities lending financial risk exposures. Your primary responsibilities include determining eligible collaterals and haircuts to secure loans, defining concentration & wrong way risks limits in line with the risk appetite and applicable rules and regulations.

Tasks/responsibilities

- Design and continuously improve financial risk models to e.g. appropriately collateralize risk exposures and manage concentration & wrong way risks
- Regularly review the adequacy and robustness of applied risk models and perform model calibrations
- Create and maintain adequate documentation of the applied methods
- Assist in model prototype development
- Work in close collaboration with model users and IT to accompany the development process, including writing business requirements and performing business acceptance testing
- Deliver insightful management information in support of senior management and committee review
- Develop and maintain effective relationships with internal stakeholders and regulatory authorities
- Support the teams regular and reporting tasks

Your profile :
Qualifications/required skills

- Graduate degree in a financial or quantitative discipline
3+ years of relevant work experience, preferably in development or validation of financial risk models
- Good understanding of financial markets, financial products (in particular bonds and securities financing products), knowledge of the respective regulatory landscape
- Experience with financial risk models and broader risk analytics approaches (e.g. VaR, stress testing)
- Sound knowledge of statistical and econometric methods and their application
- Well-developed analytical skills, as well as high results orientation and good communication skills
- Efficient team player with a high degree of organizational self-reliance
- Excellent command of MS office, experience with databases (e.g. SQL), programming (e.g. Python) and analytics & business intelligence software (e.g. Qlik) would be an advantage
- Proficiency in written and spoken English, additional German or French language skills are desirable



(Kindly make reference to Banking Boulevard when applying for this position).
(Mir soen Iech am viraus merci, dass der Iech bei ärer Kandidatur op den Banking Boulevard bezit).
(Merci de bien vouloir faire référence au site-emploi Banking Boulevard lors de votre sollicitation).