Head of Project Team Invest (NL versie)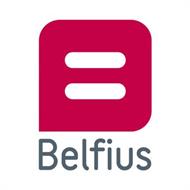 Company name
Place
Brussel
Belgium
The Job / Responsibilities :
Wij zoeken een top-profiel voor de functie van "Head of Project Team Invest". Deze veelzijdige functie rapporteert aan de Head of Digital Program Invest & Financial Markets en omvat een ruime waaier aan verantwoordelijkheden:

- je bent verantwoordelijk voor de succesvolle implementatie van onze Strategie 2025 met de ambitie om te evolueren naar een échte beleggingsbank. Om deze transformatie tot een goed einde te brengen, beheer je een divers programma aan projecten;
- samen met je team van feature designers en business analisten leid je de verschillende beleggingsprojecten vanuit een digital first insteek. Je team is verantwoordelijk voor de oplevering van de project scope, de requirements, de opvolging van de ontwikkelingen, het opvolgen van de testen, de go-to-market en de nazorg na oplevering;
- je vormt de brug tussen de verschillende interne (Digital, UX, Communicatie, Marketing, Operations, IT, …) en externe stakeholders om in perfecte alignering uitzonderlijke resultaten te realiseren;
- je vervult de rol van Feature Specialist in de agile werking en zorgt voor inplanning en opvolging van de projecten overheen de verschillende business- en IT-teams;
- Je zorgt voor een permanente up-to-date kennis van de betrokken systemen en processen bij de feature designers en business analisten, een permanente pro-activiteit om deze systemen/processen te optimaliseren, en een natuurlijke adviesverlening.
Your profile :
- je hebt een ruime ervaring met program management en bent in staat een team te inspireren om het beste uit zichzelf te halen;
- je hebt kennis van beleggingen in de ruime betekenis van het woord en dit in een digital first omnichannel context;
- je kent het belang van een differentiërende user experience en stelt de tevredenheid van je interne en externe klanten centraal in je denken en doen;
- je bent een echte teamplayer die beseft dat de mooiste successen neergezet worden als alle betrokkenen de handen in elkaar slaan;
- je hebt ervaring in het aansturen van het team;
- je haalt er energie uit om jouw programma toe te lichten en te verdedigen. Ook naar het management toe;
- je beschikt over sterke analytische vaardigheden;
- je bent vertrouwd met agile/scrum ontwikkeling;
- je beschikt over sterke communicatie- & managementvaardigheden;
- je kan autonoom werken en gestructureerd rapporteren naar collega's en management toe;
- je bent tweetalig N/F, uitstekende kennis van het Engels.


(Kindly make reference to Banking Boulevard when applying for this position).
(Bedankt om naar Banking Boulevard te verwijzen als u solliciteert).
(Merci de bien vouloir faire référence au site-emploi Banking Boulevard lors de votre sollicitation).