Business Development Manager Life & Health (NL versie)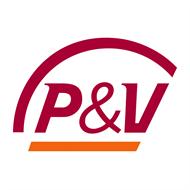 Company name
Place
Antwerpen
Belgium
The Job / Responsibilities :
Samen met je team sta je in voor de ontwikkeling en het beheer van een innovatief, kwalitatief en renderend producten- en dienstenpakket van onze gezondheids- en levensverzekeringen (2e, 3e en 4e pijler).

Jij hebt de drive om het verschil te maken in de markt op het gebied van gezondheids-en levensverzekeringen, je kent de markt en je vertrekt vanuit de customer journey om een toekomstgericht aanbod te ontwikkelen. Naast de ontwikkeling van de producten en diensten zorg jij ook voor een end-to-end implementatie, je bent de 'spin in het web' en je houdt rekening met alle betrokken stakeholders. Ook ben je verantwoordelijk voor de pricing en positionering van de producten en diensten op de markt.

Je team bestaat uit experten in product management, customer experience, tax & legal en pricing. Je rapporteert aan de directeur Business Development Life/EB.

Taken:

• Met je inspirerend leiderschap motiveer en coach je je medewerkers
• Je ontwikkelt en implementeert samen met jouw team innovatieve diensten en producten gezondheids- en levensverzekeringen
• Je optimaliseert bestaande producten en zorgt voor de nodige, al dan niet wettelijk opgelegde productaanpassingen
• Je houdt het overzicht en werkt samen met alle betrokken stakeholders om een end-to-end implementatie te garanderen
• Je staat in voor de pricing en positionering van de producten en diensten
• Je beheert en waakt over de technisch resultaten van het aanbodportefeuille
• Je bouwt je organisatie uit waarbij alle nodige competenties en kennis van het productaanbod gezondheids- en levensverzekeringen versterkt worden#LI-
Your profile :
• Je hebt een master (voorkeur actuariële of economisch-financiële richting) of gelijkaardig door ervaring
• Je hebt minimaal 7 jaar relevante werkervaring in levensverzekeringen
• Je hebt kennis van actuariële technieken, verzekeringswetgeving, fiscaliteit
• Je hebt ervaring in project- en people management;
• Je werkt hoofdzakelijk vanuit Antwerpen, maar je bent flexibel om ook in Brussel te werken.
• Je hebt een zeer goede kennis van het Nederlands en een goede kennis van het Frans en Engels
• Je bent veerkrachtig, pragmatisch, creatief, je hebt een helicopterview en kunt vlot samenwerken


(Kindly make reference to Banking Boulevard when applying for this position).
(Bedankt om naar Banking Boulevard te verwijzen als u solliciteert).
(Merci de bien vouloir faire référence au site-emploi Banking Boulevard lors de votre sollicitation).

We offer :
Wij bieden een contract van onbepaalde duur met een interessant salarispakket met tal van extralegale voordelen, bedrijfswagen, thuiswerk, cafertariaplan, permanente opleidingsmogelijkheden en een aangename werkomgeving (voordelig bedrijfsrestaurant, toffe en open sfeer, soepel uurrooster, groepsverzekering, hospitalisatieverzekering ...)