(Senior) Manager Payments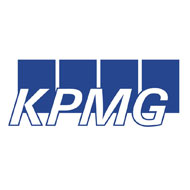 Company name
Place
Brussel Bruxelles ( Zaventem airport)
Belgium
The Job / Responsibilities :
Roles and Responsibilities

As a (Senior) Manager Payments you will closely work together with an enthusiastic team of business and technical specialists focused on financial services for banking & corporates as well as with professionals from other KPMG Advisory practices. You will be part of a fast-growing and successful team that helps our clients to be successful and get the most benefit out of technology for their business driven topics.

Key activities will include:

• Advising and supporting clients on payment solutions
• Managing engagement & support the implementation of payment solutions
• Understanding open banking & related technology benefits, enabling to successfully translate business needs into clear digital requirements for transformation purpose
• Participation in the development of the Financial Services & Technology strategy, roadmaps and business cases with a focus on the payment related service offering
• Identification of opportunities at existing clients
• Providing support in product development, proposals and further research

As a (Senior) Manager, you will be doing the bridge in between the business and IT helping the expansion of our service line onto the financial sector.
Your profile :
We're looking for people with the following specific, functional, technical and personal skills:

• You have a master degree and have minimal 5 years of experience in Payments (Banking, Corporate & Retail), treasury management or cash management, preferably within a consultancy organization.
• You are familiar with PSD2 and Open banking initiatives.
• You are comfortable with market trends and technologies related to payment services.
• You understand the importance of change management in the implementation of new technologies.
• You are result-oriented with expert problem solving and analytical skills
• You have a good appreciation of process analysis, re-engineering and optimization

Any of the following skills or abilities are an extra asset:

• Familiarity with Treasury Management Systems (TMS) like WallStreet Suite, Mysis, Calypso, …
• Experience in Network Management and Correspondent Banking
• Knowledge of new market trends in the area of International Payments and Trade Finance like SWIFT gpi, Ripple, ... .
• Project management skills
• Experience in Agile technology delivery
• Knowledge of the Fintech market
We offer :
At KPMG you are appreciated for your professional skills and expertise. Surrounded by a strong team spirit in an international and dynamic work environment, you will find knowledge that is enriching for your career. You will be working for top tier clients advising them on their Technology journey.

We are committed to provide you with the best tools, resources and support throughout your career. Our firm's success is based on the talents and abilities of our team, and our focus is on providing you with the best opportunities to learn and develop across our organization. You will need to be naturally ambitious and highly motivated, but we will help you to develop the functional, technical and personal skills you need to act as a trusted advisor to our clients. If you are a confident, innovative thinker driven by the desire to be successful in everything you do, you could be exactly who we are looking for.

Besides a competitive remuneration package, we offer you a great number of extra-legal advantages as well as the opportunity to work for major clients in various industry sectors.


(Kindly make reference to Banking Boulevard when applying for this position).
(Bedankt om naar Banking Boulevard te verwijzen als u solliciteert).
(Merci de bien vouloir faire référence au site-emploi Banking Boulevard lors de votre sollicitation).