Senior Manager Data & AI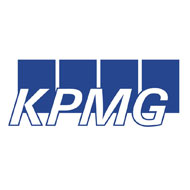 Company name
Place
Antwerpen / Zaventem airport
Belgium
Our Company :
Known for being a great place to work and build a career, KPMG provides audit, tax and advisory services for organizations in today's most important industries. Our growth is driven by delivering real and pragmatic results for our clients. It's also enabled by our culture, which encourages individual development, embraces an inclusive environment, rewards innovative excellence and supports our communities.

KPMG's Advisory practice offers outstanding career opportunities for ambitious professionals who want to advise our clients at the highest levels. We seek to provide the best services for our firms' clients: we aim to give meaningful insight, master the issues and deliver what businesses need to succeed.

KPMG Data & Analytics helps business leaders to harness the potential that resides within data. And – more importantly – to deploy it using the power of intelligent automation including artificial intelligence, cognitive computing and robotics process automation. Additionally, we have launched KPMG Lighthouse, a center of excellence for data, analytics, artificial intelligence, intelligent automation and other data-driven technologies across Audit, Tax and Advisory.

We take a business-first approach and are adept at guiding businesses through the complex process of digital transformation. In close collaboration with our clients, we help clients maximizing the return from their data and digitization initiatives, drive measurable and lasting value from analytics use cases and hereby improve overall business performance. If you have an analytical mindset and are as passionate about data and how it helps transform and drive companies as we are, join our team!

KPMG is currently seeking for a Senior Manager, Data & AI with focus on Microsoft Data & AI solutions, to reinforce our Data & Analytics team.
The Job / Responsibilities :
• Interact with business leaders and technical experts to understand current and future business challenges and needs and develop long lasting client relationships
• Assess, capture, and translate complex business issues and requirements into a structured analytics use case, including rapid learning of industry/domain/client dynamics and development of effective work stream plans
• Proactively broaden and deepen client and internal relationships by working with senior-level clients and senior-level KPMG advisory colleagues.
• Lead multiple client and innovation analytics projects of different varieties including strategy, advanced modeling, providing full oversight of engagement structure, team management, and deliverables for teams comprising data science, artificial intelligence, and visualization experts
• Lead the design and development of tools and technology, working with data scientists, data integration teams and visualization experts to deliver analysis that fits the needs and this with a specific focus on the complete Microsoft Data & AI stack in order to leverage our Global Strategic alliance with Microsoft.
• Defining the design of the (cloud) platforms which will enable the data driven enterprises
• Track, communicate, and manage project risks, budget, rates, profitability, and launch/closeout activities, including the administration of work papers and collaboration sites
• Help build and grow the team through recruiting, coaching and mentoring team members and sharing knowledge and experiences

Your profile :
• Minimum of 8 years of data analytics and information management experience (at least 3 years with Microsoft Data & AI solutions) with a professional services firm, an internal strategy/analytics group, or similar environment
• Master or bachelor degree in a technical or economic field with working knowledge of topics such as data modelling, information management, machine learning, and cloud computing.
• Demonstrated information management & analytics solution design and build expertise, project and team management skills, strong business consulting acumen in applying advanced analytics to solve business issues, and knowledge of business operational, process, delivery, and revenue models
• Strong communication skills with the ability to explain technical concepts and analytics-driven findings to business people, and to explain business processes, concepts, challenges, and issues to technical resources
• Proficiency with directing use of all tools in the Microsoft Data & AI ecosystem
• Fluent communication and facilitation skills in Dutch & English required. French considered a strong advantage.
• Excellent interpersonal skills and change management mindset.
• Understanding of market trends, new technologies and how they impact companies and society (e.g. Internet of Things, Artificial Intelligence, Deep learning…)



(Kindly make reference to Banking Boulevard when applying for this position).
(Bedankt om naar Banking Boulevard te verwijzen als u solliciteert).
(Merci de bien vouloir faire référence au site-emploi Banking Boulevard lors de votre sollicitation).

We offer :
At KPMG you are appreciated for your professional skills and expertise. Surrounded by a strong team spirit in an international and dynamic work environment, you will find knowledge that is enriching for your career. You will be working for top tier clients advising them on their Technology journey.

We are committed to provide you with the best tools, resources and support throughout your career. Our firm's success is based on the talents and abilities of our team, and our focus is on providing you with the best opportunities to learn and develop across our organization. You will need to be naturally ambitious and highly motivated, but we will help you to develop the functional, technical and personal skills you need to act as a trusted advisor to our clients. If you are a confident, innovative thinker driven by the desire to be successful in everything you do, you could be exactly who we are looking for.

Besides a competitive remuneration package, we offer you a great number of extra-legal advantages as well as the opportunity to work for major clients in various industry sectors.