Client Data Analyst H/F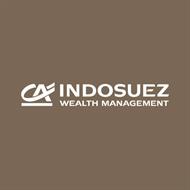 Company name
Place
Luxembourg
Luxembourg
Our Company :
Indosuez Wealth Management est la marque mondiale de gestion de fortune du Groupe Crédit Agricole, 13ème banque au monde par les fonds propres Tier 1 (source The Banker, Juillet 2017).

Façonné par 140 ans d'expérience dans l'accompagnement de familles et d'entrepreneurs du monde entier, Indosuez Wealth Management propose une approche sur-mesure permettant à chacun de ses clients de gérer, protéger et transmettre sa fortune au plus près de ses aspirations. Dotées d'une vision globale, ses équipes apportent conseils experts et service d'exception sur l'un des plus larges spectres du métier, pour la gestion du patrimoine privé comme professionnel.

Distingué pour sa dimension à la fois humaine et résolument internationale, Indosuez Wealth Management rassemble 3 110 collaborateurs dans 14 pays à travers le monde : en Europe (France, Belgique, Espagne, Italie, Luxembourg, Monaco et Suisse), en Asie-Pacifique (Hong Kong, Singapour et Nouvelle-Calédonie), au Moyen-Orient (Abu-Dhabi, Dubaï, Liban), et aux Amériques (Brésil, Uruguay, Miami).

Avec 118 milliards d'euros d'actifs sous gestion (au 31/12/2017), le groupe Indosuez Wealth Management figure parmi les leaders mondiaux de la gestion de fortune.

The Job / Responsibilities :
- Vous automatisez l'extraction de données clients de nos outils informatiques
- Vous assurez un contrôle de la qualité des données de nos clients encodées dans notre système informatique
- Vous répondez au différentes requêtes de clients internes concernant les données et les comptes de clients introduites dans notre outil informatique
- Vous saisissez les données de nos clients relatives aux demandes d'ouverture de compte, dans notre système informatique
- Vous êtes force de propositions concernant de nouvelles solutions innovantes à mettre en œuvre pour exploiter plus facilement les données clients
- Vous assurez le helpdesk des outils digitaux mis à la disposition de notre clientèle internationale
Your profile :
Niveau d'études minimum:

Bac + 2 / L2

Formation / Spécialisation:

BAC+2 en informatique ou équivalent

Niveau d'expérience minimum:

0 - 2 ans

Expérience:

- Minimum 1 an d'expérience en gestion de bases de données
- Expérience précédente au sein d'un service helpdesk de niveau 2 serait fortement appréciée mais n'est pas un prérequis pour ce poste

Compétences recherchées:

Vous aimez travailler en équipe, êtes organisé (e), empathique et orienté(e) solutions clients
Outils informatiques

De solides connaissances Excel, VBA et SQL sont indispensables

Langues:

Français et anglais, la maîtrise de toute autre langue européenne serait considérée comme un atout



(Kindly make reference to Banking Boulevard when applying for this position).
(Mir soen Iech am viraus merci, dass der Iech bei ärer Kandidatur op den Banking Boulevard bezit).
(Merci de bien vouloir faire référence au site-emploi Banking Boulevard lors de votre sollicitation).