Gestionnaire Front Office Vie PME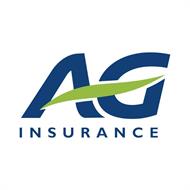 Company name
Place
Charleroi
Belgium
The Job / Responsibilities :
Pour le service «Vie P&PME » à Charleroi, nous cherchons un(e) Gestionnaire Front Office Vie.

Votre fonction

- Vous êtes en charge de l'exécution de l'émission, la gestion et la liquidation des contrats Vie Particuliers classiques, épargnes et placements, et/ou contrats Vie P.M.E.
- Vous répondez aux questions des courtiers et des clients par téléphone ou par e-mail.
- Vous analysez et interprétez leurs demandes. Vous y répondez en appliquant les procédures appropriées.
- Vous prenez des initiatives dans le but d'améliorer l'efficacité de nos processus.
Your profile :
- Vous disposez d'un diplôme de Bachelier, de préférence à orientation juridique, économique ou mathématique.
- Vous aimez apprendre et êtes motivé(e) à suivre les formations nécessaires à la fonction.
- Des connaissances de base en matière de crédits hypothécaires, de droits de succession, de sécurité sociale ou de la loi sur les assurances terrestres est un plus. Vous êtes prêt(e) à les développer.
- La connaissance du néerlandais est un atout.
- Vous êtes orienté(e) client et proposez des solutions créatives.
- Vous êtes disposé(e) à travailler de façon autonome, aussi bien qu'en équipe.
- Vous communiquez de manière claire et précise.


(Kindly make reference to Banking Boulevard when applying for this position).
(Bedankt om naar Banking Boulevard te verwijzen als u solliciteert).
(Merci de bien vouloir faire référence au site-emploi Banking Boulevard lors de votre sollicitation).

We offer :
- La possibilité d'apprendre en continu grâce à une large offre de formations. Et de développer ainsi toutes les compétences pour construire votre futur chez AG.
- Car on vous propose plus qu'un job: une véritable carrière. Envie de vous lancer dans un autre défi après quelques temps ? après quelques temps ? Nous vous accompagnons et vous conseillons pour que vous tiriez le meilleur de vos talents.
- Intégrez le leader du marché des assurances. On se donne à fond pour offrir un service au top pour nos clients. Et c'est vous qui faites la différence !
- Rejoignez une équipe dynamique et participez à l'ambiance positive tant mise en avant par vos futurs collègues.
- Partagez nos Good Vibes: un programme Feel Good complet, des activités sportives et des workshops inspirants, pour que vous tiriez le meilleur de votre travail et de votre vie.
- Et en plus de tout ça, nous offrons un package salarial attractif. Et comme personne ne sait mieux que vous ce dont vous avez besoin, vous avez le choix de vos avantages pour une partie du package.