Credit risk data engineer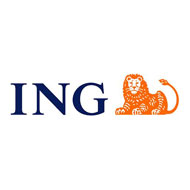 Company name
Place
Brussel - Bruxelles
Belgium
The Job / Responsibilities :
Your role & work environment:

As modeling data analyst, you maintain and monitor the risk modeling infrastructure from a business perspective.


You will work in the Regulatory Risk Modeling team, whose mission is to develop and maintain risk models, as prescribed by the regulator. You will work in a dynamic team, at the forefront the regulatory developments.

Your key responsibilities:

Change management of modeling processes

• You act as point of contact towards IT and closely follow IT projects

• You gather the business requirements and define solutions together with IT

• You participate in modeling projects as data expert

Daily management of modeling processes

• You manage the modeling processes in SAS Data Integration Studio

• You monitor and ensure consistency of modeling processes across systems

• You execute and monitor the modeling processes and ensure the data quality within these processes

User support regarding modelling processes

• You write and maintain an up-to-date documentation
• You perform data analyses
• You answer to the questions of the end-users

Your profile :
• A graduate degree in engineering or IT, or equivalent by experience

• An experience in Credit Risk - Basel 2 Modeling is a plus

• A good knowledge of SAS Programming, SAS Enterprise Guide and SAS Data Integration Studio

• You like working with data and programs, and pay attention to details.

• You are pro-active, you can work autonomously and are stress resistant.

• You have good communication skills and you can adapt to your audience. You are fluent in English. The knowledge of the national languages is an asset

We offer :
A clear purpose, a unique offer and a range of flexible compensation and other benefits:

• Personal growth & challenging work with endless opportunities to realize your ambitions
• An informal, dynamic environment with innovative colleagues supporting your endeavors
• A progressive and agile way of working, where new ideas are valued ahead of convention
• Challenging projects, at the forefront of the new regulations
• A dynamic and flexible work environment
• Training opportunities


(Kindly make reference to Banking Boulevard when applying for this position).
(Bedankt om naar Banking Boulevard te verwijzen als u solliciteert).
(Merci de bien vouloir faire référence au site-emploi Banking Boulevard lors de votre sollicitation).