Audit (Senior) Managers in Financial Services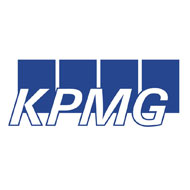 Company name
Place
Brussel-Bruxelles ( Zaventem airport)
Belgium
Our Company :
KPMG Bedrijfsrevisoren/ KPMG Réviseurs d'Entreprises is dedicated to provide the necessary resources and tools to support its engagement teams, in order to deliver high quality audit services.

Trust in the quality and true and fair view of the financial statements is one of the cornerstones of decision-making in the capital markets. One key aspect of the role of the independent auditor is to provide investors, creditors and other stakeholders an independent opinion on these financial statements.

The auditor's role includes amongst others the identification of areas for improvement.
The Job / Responsibilities :
In order to strengthen our team, we are looking to recruit Audit (Senior) Managers in Financial Services.

Your role includes to:

-manage and supervise the execution of audit engagements of various Financial Services clients, including the preparation of reporting to management, Audit Committee and supervisory authorities;

-manage client accounts including billing, fee analysis and new service development;

-assist with the career development of team members as well as to work with other managers to help ensure the proper deployment of the audit staff;

-aid in the identification of business development as well as to help expand the client base
Your profile :
-You hold a minimum of five years of current and/or recent financial statement audit experience with demonstrated experience in the Financial Services Sector;
-You have knowledge and experience in risk management, governance & internal control processes;
-You are commercially aware and able to demonstrate a sound knowledge of wider business factors, enabling you to understand and identify key audit risks and accounting issues in order to develop efficient audit strategies and procedures to tackles these issues;
-You take accountability to perform and follow up on audit and and advisory projects to ensure the delivery of work is of the highest quality;
-You have knowledge of Belgian GAAP and IFRS;
-You have excellent planning and organization skills and you work effectively in situations involving rapid change and simultaneous demands;
-You proactively share knowledge and you effectively develop, motivate, coach, train and supervise less experienced team members;
-You have a sound knowledge of at least one of the following languages: Dutch, French and/or English.


(Kindly make reference to Banking Boulevard when applying for this position).
(Bedankt om naar Banking Boulevard te verwijzen als u solliciteert).
(Merci de bien vouloir faire référence au site-emploi Banking Boulevard lors de votre sollicitation).

We offer :
A career in Audit will give you countless growth possibilities and the opportunity to work in multidisciplinary teams on a broad range of different audit and advisory projects.
Besides a competitive remuneration package, we offer you a number of extra-legal advantages such as flexible working hours, net allowances, group & hospitalization insurance, lease car with fuel card, laptop and Ipad, as well as the opportunity to work for major clients in Financial Services. We will provide you a continuous support in your professional development and career opportunities through a well structured coaching and career orientation process.