Manager CIO Advisory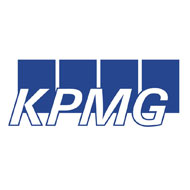 Company name
Place
Antwerpen Brussel Bruxelles
Belgium
Our Company :
KPMG Technology Advisory is a department within KPMG Advisory that provides strategic, tactical and operational advice on ICT and ICT programs and projects in order to optimize the use of information and ICT and to improve performance. We are looking for passionate and experienced resources to further grow this practice.

Today's C-level agenda on technology is largely focused around driving value through the IT organization and enabling the business with technology and information. Business change requires flexibility and agility of technology teams. For today's CIO's and technology leaders, IT must advance the business, not just support it. The IT function is expected to add value by improving business performance, by accelerating time to market, by opening new markets, and facilitating mergers and acquisitions – all while keeping a sharp eye on costs and quality.

KPMG's Technology Advisory services focus on the business benefits of technology. We support the CIO agenda through services, methodologies, and deep subject matter skills. We engage with business and IT executives to support the optimization of existing technologies and develop the future technology vision, along with initiatives that will support the future business agenda, transform the IT function to increase efficiency and effectiveness, and improve its core future capabilities.

Whether our clients are trying to transform their IT organization from a service operations focus to a business enablement focus, capitalize on IT to deliver value across the supply chain, or run their IT operations like a business and maximize the value of IT programs and projects, we help empower the CIO agenda. We help CIO's and technology leaders take advantage of opportunities, mitigate challenges and – ultimately – help IT demonstrate its value as a true business partner. KPMG is a global leader in technology advisory services. This leading position will further expand. In order to cope with the expansion of the department, we are currently looking for advisors and senior advisors with a passion for emerging technologies, IT- and technology related business advisory.
The Job / Responsibilities :
Roles and Responsibilities:

You will be involved in different types of advisory engagements and technology related projects. Leveraging on your passion and drive, you will be helping in developing our technology advisory practice and in supporting clients as part of multidisciplinary teams in all phases of the IT lifecycle from strategy to optimization. This makes the customer issues you will be working on so diverse.

A few examples of assignments you could be working on are:

• support in analyzing information to help draft or optimize Business / IT and digital strategies
• drafting business cases for IT projects
• business analysis, requirements management and test support as part of technology related projects
• support in IT outsourcing projects (from strategy to optimizing existing IT outsourcing relationships)
• support in analyzing and optimizing IT Service Management processes
• assisting our managers in coordinating programs, projects and executing activities of project management offices.


You will act as a team lead on client-facing projects and also on service development initiatives within KPMG Technology Advisory. You will have a large degree of freedom in choosing the direction in which you want to develop yourself further in relation to technology advisory.
Your profile :
Qualifications and Skills:

• You hold a Master's degree preferably in economics, informatics or engineering
• You have between 4 and 8 years of hands-on experience and you were involved in multiple technology related programs and or technology related consultancy assignments
• You have good consultancy skills to establish credibility at client level and build problem-solving partnerships
• You can work independently, as well as in project teams
• You are result oriented and able to work under deadlines
• You are fluent in English and either in Dutch or French
• Training, education and certifications related to IT Architecture, IT Service Management, requirements management, testing, Prince2, PMP or other project management tracks are considered as an asset.
We offer :
At KPMG you are appreciated for your professional skills and expertise. Surrounded by a strong team spirit in an international and dynamic work environment, you will find the knowledge that is enriching for your career. Besides a competitive remuneration package, we offer you a great number of extra-legal advantages such as flexible working hours, 27 vacation days, net allowances, insurances, lease car with fuel card, laptop and iPad/iPhone, as well as the opportunity to work for major clients in various industry sectors. We will provide you a continuous support in your professional development and career opportunities


(Kindly make reference to Banking Boulevard when applying for this position).
(Bedankt om naar Banking Boulevard te verwijzen als u solliciteert).
(Merci de bien vouloir faire référence au site-emploi Banking Boulevard lors de votre sollicitation).