Head of Trade Finance Operations (NL versie)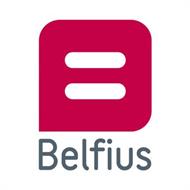 Company name
Place
Brussel Bruxelles
Belgium
The Job / Responsibilities :
De business unit Trade Finance binnen Belfius is verantwoordelijk voor het ondersteunen van KMO's, corporates en traders in hun import- en exportactiviteiten via specifieke trade finance oplossingen: documentaire kredieten, documentaire incasso's, bankgaranties en trade gerelateerde financieringen.

De business unit Trade Finance bestaat uit een sales experten team (front office), verschillende Operations teams (back office) en een aantal medewerkers die zich bezighouden met het beleid en de projecten.

Trade Finance is een ankerpunt binnen de Strategie 2025 van Belfius en in het kader daarvan wensen we ons team te versterken met een Head of Operations.

Deze medewerker zal verantwoordelijk zijn voor een excellente customer service naar onze klanten toe, rekening houdende met een kostenefficiëntie organisatie en voldoende risicobeheersing.
Uitdagingen hierbij zijn de digitalisering van onze processen, de verwachte groei in transacties op een vlotte manier opvangen met de teams, het uitrollen van een nieuwe back-office tool en het uitbreiden van onze customer solutions naar receivables & supply chain finance. De focus van deze functie is te zorgen voor een optimale cohesie, zowel binnen de afdeling als tussen de afdelingen en de externe & interne cliënten.

Hiertoe stuurt hij/zij hiërarchisch 3 gespecialiseerde teams aan met speciale aandacht voor customer excellence (service levels, kwaliteit, access,…), het verder versterken van de kennis van de medewerkers (opleiding, ICC certificatie,…), een goede samenwerking tussen de teams in Brussel en Antwerpen en het verder digitaliseren van onze processen.

De 3 teams zijn de volgende:
-documentaire Kredieten & Collections Antwerpen (met aparte teamlead);
-documentaire Kredieten & Collections Brussel (met aparte teamlead);
-bankgaranties Brussel (rechtstreeks aan te sturen).

Tevens staat hij/zij in voor het nemen van beslissingen mbt kredietbeheer (opvolging trader posities), beoordelen van valideren claims, valideren betalingen en engageren van de bank t.a.v. derden (conform delegatie bevoegdheden).

Kerntaken:

-leiding geven: aansturen, motiveren en coachen van rechtstreekse leidinggevenden en de medewerkers met als objectief een klantgerichte organisatie verder uit te bouwen;

-change management: medewerkers ondersteunen in het noodzakelijke pad naar meer digitale en STP processen, het verwerken van nieuwe oplossingen voor onze klant en de overgang naar een nieuwe back-office tool;

-implementeren van het business plan Trade Finance, coördineren en superviseren van de operationele implementatie binnen de verschillende teams;

-relatiebeheer: beheer van de interne samenwerking met andere departementen en externe relaties (o.a. cliënten, ICC, Trade Finance Comité België, corresponderende banken,…) binnen het vakdomein. Dit betreft vertegenwoordigen van de afdeling, maar tevens het aansturen van de samenwerking die de teams hebben met deze intervenanten;

-conceptuele adviesverlening technisch/commercieel aan de interne en externe cliënten;

-initiëren, leiden en opvolgen van transversale veranderingsprojecten en –processen (IT & non-IT) met het oog op constante verbetering van de service aan de klanten, interne werking, processen, risicobeheersing;

-performance management: instaan voor het ontwerpen, implementeren en opvolgen van adequate KPI's en KRI's en integreren in een periodiek te rapporteren dashboard;

-management rapportering maandelijkse cijfers;

-beheer personeelsplan, budget, loadbalancing;

-instaan voor een adequaat beheer van de risico's (b.v. operationele en compliance), interne controles, klachtenbehandeling.
Your profile :
-universitair diploma of gelijkgesteld door ervaring;
-moedertaal NL/FR en een grondige kennis van de tweede landstaal, goede kennis van het Engels;
-sterke communicatieve vaardigheden;
-analytisch, synthetisch en beslissend vermogen;
-sterk oplossingsgericht en sterk situationeel management;
-ervaring in het domein trade finance is een troef;
-en bovenal een gezonde dosis humor en veel goesting.


(Bedankt om naar Banking Boulevard te verwijzen als u solliciteert).