Trade Finance Sales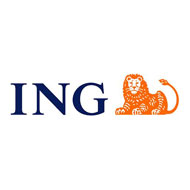 Company name
Place
Brussel Bruxelles
Belgium
The Job / Responsibilities :
As Consultant Trade Finance Sales, you will be part of Transaction Services Sales, Belgium & Luxembourg which groups the sales activities in both countries of Payments & Cash Management, Trade Finance and Employee Benefit products.
Purpose of the role is to build out ING Belgium's position in Trade Finance, from traditional trade products (Bank Guarantees and Letters of Credit) to Working Capital Solutions, taking into account interests of all ING Stakeholders, such as, shareholders, employees and society while having the customer at the center.
The key challenge is to scale up a growing franchise in a very competitive market, being a game changer in culture with a true hunter mentality, celebrating successes and able to challenge the organisation where there are barriers to success.

Your key responsibilities:

-Be the trusted advisor in Trade Finance Solutions for a portfolio of Corporate clients;

-Conduct client meetings (including preparation, presentation and follow up) in order to remain primary bank partner in Trade Finance for your clients;

-Manage your portfolio, share call reports with the client's sales team globally, prepare regular profitability report, set up and deliver prospect sales plan;

-Ensure competitive, fast and efficient service is implemented according to client's need;

-Maximize profitability of the portfolio taking into account the workload, pricing and risk parameters;

-Ensure strong alignment with the various stakeholders (Relationship Management Corporate Clients, Receivables Finance & Supply Chain Finance structuring teams, Product Management and Client Loyality Teams), playing your role as voice of the client in the organization;

-Achieve sales objective and contribute to achieving the TS team general sales objectives;

-Cross sell the different products within Transaction Services (PCM, Employee Benefits)
Your profile :
-A colleague with a talent for taking it on and making it happen, enthusiasm for helping others to be successful and a knack for always being a step ahead. In other words, you strive to bring fresh ideas to life and embrace challenges in a fast changing and complex environment. You are a naturally collaborative person who listens and invests in others to achieve common goals. You love to challenge the status quo and are eager to propose creative solutions to problems.

As a Consultant Trade Finance Sales you will also need:

-Master's degree in Economics or comparable;
Strong commercial attitude (client focus, comfortable with cold calling, ability to speak in public);
-Pro-active, entrepreneurial and team player;
-Good networker, negotiation skills, persuasiveness and presence;
-Knowledge of Trade products (Documentary Trade, Bank Guarantees, Receivables Finance, Supply Chain Finance) and willingness to learn;
-Solution driven attitude and good problem solving skills;
-Fluent in Dutch, French and English;


(Kindly make reference to Banking Boulevard when applying for this position).
(Bedankt om naar Banking Boulevard te verwijzen als u solliciteert).
(Merci de bien vouloir faire référence au site-emploi Banking Boulevard lors de votre sollicitation).

We offer :
A clear purpose, a unique offer and a range of flexible compensation and other benefits:

-Personal growth & challenging work with endless opportunities to realise your ambitions
-An informal, dynamic environment with innovative colleagues supporting your endeavours
-A progressive and agile way of working, where new ideas are valued ahead of convention

Furthermore, within the Trade Sales department, you can count on a range of opportunities to invest in your personal and professional growth with:

-the possibility to participate in courses and trainings;
-challenging projects & a steep learning curve
-management role in an international sales team
-lead and steer an exciting growth strategy

Hiring Manager: Amaury Donckers
Recruiter: Claudia Herzet