Head of Project Team Invest (version Fr)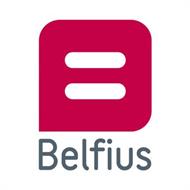 Company name
Place
Bruxelles
Belgium
The Job / Responsibilities :
Nous cherchons un profil de haut niveau pour la fonction de « Head of Project Team Invest ». Cette fonction aux multiples facettes relève du Head of Digital Program Invest & Financial Markets et comporte un vaste éventail de responsabilités :

-vous être responsable de la réussite de la mise en œuvre de notre Stratégie 2025, avec l'ambition d'évoluer vers une banque d'investissement à part entière. Afin de mener à bien cette transformation, vous gérez un programme varié de projets ;

-avec votre équipe de feature designers et business analysts, vous dirigez les différents projets d'investissement dans une approche « digital first ». Votre équipe est responsable de la livraison du scope du projet, des requirements, du suivi des développements, du suivi des tests, du go-to-market et du suivi après livraison ;

-vous êtes le trait d'union entre les différentes parties prenantes internes (Digital, UX, Communication, Marketing, Operations, IT, …) et stakeholders externes afin de réaliser des résultats exceptionnels de manière parfaitement alignée ;

-vous remplissez le rôle de Feature Specialist dans le fonctionnement agile et vous assurez la planification et le suivi des projets entre les différentes équipes Business et IT ;

-vous veillez à une mise à jour permanente des systèmes et processus concernés auprès des feature designers et business analysts, en faisant preuve d'une proactivité constante pour optimiser ces systèmes/processus, et d'une propension naturelle à conseiller.
Your profile :
- vous possédez une vaste expérience en program management et vous êtes en mesure d'inspirer une équipe pour qu'elle donne le meilleur d'elle-même ;
- vous possédez une connaissance des investissements au sens large du terme, et ce dans un contexte omnichannel « digital first » ;
vous connaissez l'importance d'une expérience utilisateur différenciée, et vous donnez la priorité à la satisfaction de vos clients internes et externes dans vos réflexions et vos actes ;
- vous avez l'esprit d'équipe, et savez que les plus belles réussites se réalisent main dans la main avec tous les intervenants ;
- vous avez de l'expérience dans le pilotage d'équipe ;
- vous en tirez de l'énergie pour commenter et défendre votre programme. Vis-à-vis du management également ;
- vous disposez de fortes aptitudes analytiques ;
- le développement agile/scrum vous est familier ;
- vous disposez de fortes aptitudes de communication et de management ;
- vous êtes capable de travailler de manière autonome et de transmettre un rapport structuré aux collègues et au management ;
- vous êtes bilingue FR/NL, avec une excellente connaissance de l'anglais.


(Kindly make reference to Banking Boulevard when applying for this position).
(Bedankt om naar Banking Boulevard te verwijzen als u solliciteert).
(Merci de bien vouloir faire référence au site-emploi Banking Boulevard lors de votre sollicitation).