Risk Management Expert ( NL versie)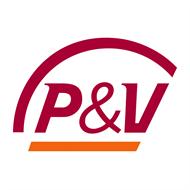 Company name
Place
Brussel
Belgium
The Job / Responsibilities :
U maakt deel uit van het multidisciplinaire team van experts in risicobeheer van Corporate Risk Management. Dit team speelt een centrale rol in de ontwikkeling en opvolging van het risicobeheer binnen P&V en rapporteert rechtstreeks aan de Chief Risk Officer. Dit team wil als businesspartner fungeren om een efficiënt risicobeheer te helpen voeren binnen een steeds complexere omgeving in volle evolutie.

Meer concreet, en in het kader van de opdrachten die u toegewezen zijn:

- evalueert en volgt u het risicoprofiel van P&V op met betrekking tot zijn risicobereidheid en in het bijzonder de risico's in verband met de evoluties van het klantgedrag en van de technologieën. Het omvat met name de volgende domeinen:

°Data Value Management;
°digitalisering van procedures;
°procesrobotisering;
°toepassing van artificiële intelligentie;
°invoering van ecosystemen (met name via partnerschappen met start-ups).

-U helpt het bedrijf een adequaat en effectief kader voor risicobeheer op te zetten, in het bijzonder met betrekking tot bovengenoemde domeinen (bijvoorbeeld voor het gebruik van AI-modellen binnen het bedrijf).
-U neemt deel aan de evaluatie en de opvolging van het beleid voor de verschillende metiers, met name van hun actieplan om de voornaamste risico's te beperken.
-U neemt deel aan het uitwerken van aanbevelingen en adviezen, onafhankelijk van de risicobeheersfunctie.
-U draagt bij tot de interne evaluatie van de risico's en de solvabiliteit (ORSA).
-U voert ad-hocanalyses uit en geeft advies of aanbevelingen.I
Your profile :
-U hebt minstens twaalf jaar bewezen ervaring in risicobeheer in de hierboven vermelde domeinen.
-Concrete beroepservaring op het gebied van innovatie is een troef.
-Competenties in meerdere gebieden van risicobeheer zijn een pluspunt.
-U bent vlot in de omgang en assertief.
-U bent in staat om als kritische en constructieve businesspartner op te treden.
-U hebt concrete ervaring met de coördinatie van transversale activiteiten binnen een organisatie met vertegenwoordigers van diverse afdelingen.
-U werkt graag in teamverband, maar ook zelfstandig.
-U bent in staat om dossiers aan te pakken en af te ronden.
-U hebt een zeer goede kennis van het Frans of het Nederlands en u hebt een goede kennis van de tweede landstaal en van het Engels.


(Kindly make reference to Banking Boulevard when applying for this position).
(Bedankt om naar Banking Boulevard te verwijzen als u solliciteert).
(Merci de bien vouloir faire référence au site-emploi Banking Boulevard lors de votre sollicitation).

We offer :
Wij bieden een interessant salarispakket met tal van extralegale voordelen, permanente opleidingsmogelijkheden en een aangename werkomgeving (voordelig bedrijfsrestaurant, toffe en open sfeer, soepel uurrooster, groepsverzekering, hospitalisatieverzekering ...)