Schadebeheerder Burgerlijke Aansprakelijkheid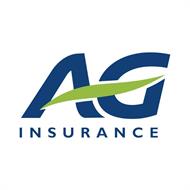 Company name
Place
Antwerpen
Belgium
The Job / Responsibilities :
Ga voluit voor een leuke job met heel wat carrièrekansen bij AG Insurance. Dan kies je meteen ook voor een Top Employer. Je krijgt de kans om je te ontwikkelen in een dynamische omgeving, met leuke collega's, waarin de klant echt centraal staat. Klinkt goed? Ga er dan voor! We wachten op je.

Voor onze afdeling Schade binnen het makelaarskanaal in Antwerpen zijn wij momenteel op zoek naar een Schadebeheerder Burgerlijke Aansprakelijkheid.
Je functie

- Je staat in voor het zelfstandig beheer van schadegevallen in Burgerlijke Aansprakelijkheid en individuele ongevallen.
- Je past op een dynamische manier de beheersregels toe,
- Je bent een vlotte communicator en je bent in staat schadegevallen op een vlotte manier, telefonisch af te handelen.
- Je verschaft een duidelijke, gestructureerde uitleg aan de betrokken partijen in het kader van een schadegeval


Your profile :
- Bachelor in verzekeringen of in rechtspraktijk, of een gelijkwaardige richting.
- Een eerste ervaring is een pluspunt.
- Ervaring in contacten met makelaars is een troef.
- Je bent klantgericht en creatief. Daarnaast ben je een krak in onderhandelen en overtuigen.
- Je onderhoudt vlot technico-commerciële contacten en hebt hierin een sterke verantwoordelijkheidszin.
- Je bent analytisch sterk.
- Tenslotte kan je vlot in teamverband werken.


(Kindly make reference to Banking Boulevard when applying for this position).
(Bedankt om naar Banking Boulevard te verwijzen als u solliciteert).
(Merci de bien vouloir faire référence au site-emploi Banking Boulevard lors de votre sollicitation).

We offer :
- We bieden je een toffe werksfeer in een enthousiast en dynamisch team.
- Bovendien krijg je bij AG Insurance de kans om jezelf voortdurend te ontwikkelen, met een brede waaier aan opleidingen. Ideaal om al de vaardigheden te leren die jou kunnen helpen om je carrière verder uit te bouwen.
- Bij AG Insurance krijg je meer dan een job, we bieden je een hele carrière. Wil je na verloop van tijd van iets anders proeven? We begeleiden je en stimuleren je om al je talenten ten volle te benutten.
- Vroeg starten, laat starten, af en toe thuis werken? Het kan allemaal! We bieden je de nodige flexibiliteit (en een mooi aantal verlofdagen) zodat je een goed evenwicht kan vinden tussen werk en privé.
- Natuurlijk tellen de centen ook mee. Daarom krijg je een aantrekkelijk loonpakket met mooie voordelen.
- Ten slotte bieden we je stabiliteit én dynamiek. Je gaat namelijk aan de slag bij de marktleider in de verzekeringssector, maar we streven er ook voortdurend naar om onze klanten nog beter te ondersteunen. En daarvoor rekenen we op jou.