Manager Forensic - Fraud & Integrity services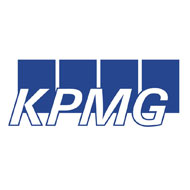 Company name
Place
Zaventem airport
Belgium
Our Company :
KPMG Forensic assists clients to prevent, detect and respond to fraud, misconduct and non-compliance with expectations, and provides assistance in resolving disputes. We do this by turning 'integrity' into a measurable quantity, using accounting, investigation, intelligence, technology and industry skills to help you prevent and resolve commercial disputes, fraud, misconduct and breaches of rules and regulations.

KPMG Forensic offers robust, practical advice, helping our firms' clients deal with:


-Managing the risk of fraud

-Ethics and Integrity management (changing behaviors)

-Fraud and misconduct investigations

-Regulatory compliance, AML, anti-bribery and corruption

-Intellectual property and contract governance

The Job / Responsibilities :
Are you an ambitious, forward thinking high-achiever seeking continued growth and progression? Are you looking for a new challenge and the opportunity to work on interesting projects with most successful organizations? KPMG can match your ambition!

In order to cope with the expansion of the department, we are currently looking for a Manager to strengthen our enthusiastic team. At our clients you will be responsible for short- or long-term forensic projects in the public & private sector. These projects include the following, amongst others, competence domains:

Fraud Investigations:
-Understand investigation objectives
-Conduct detailed inquiries and examinations
-Use of data-analytic techniques
-Identify appropriate remedial actions

Fraud Risk Management:
-Design, implement, and evaluate ethics and compliance programs and related antifraud programs and controls
-Assessment of fraud and misconduct risks
-Design of forensic data analysis test

Regulatory Enforcement & Compliance:
-Build compelling cases for clients in disputes, in negotiations with regulators, and in discussions with antitrust authorities
-Helping organizations prevent, detect, and respond to Anti-Bribery and Corruption (ABC) concerns
Your profile :
-You hold a master degree in commercial engineering, applied economic sciences, law or an equivalent.
-CFE (Certified Fraud Examiner) or RFA (Registered Fraud Auditor) would be a plus.
-You have acquired a minimum of 6 years of experience in, by preference, an advisory role with a focus on (fraud) risk management, (fraud) investigations or regulatory compliance work. A background in internal or financial audit can be an asset as well.
-You have proven capabilities in delivering quality solutions in large scale projects.
-You are client oriented and have a successful experience in commercial activities.
-Chartered Forensic Accounting experience is an asset.
-You possess excellent communication, writing and presentation skills in Dutch and/or French. You are proficient in English.


(Kindly make reference to Banking Boulevard when applying for this position).
(Bedankt om naar Banking Boulevard te verwijzen als u solliciteert).
(Merci de bien vouloir faire référence au site-emploi Banking Boulevard lors de votre sollicitation).

We offer :
Our employees are appreciated for their professional skills and expertise. We commit ourselves to encouraging true team spirit and creating an international and dynamic working environment in which each can pursue the knowledge needed to boost their career.
We offer you an attractive compensation package, the opportunity to work for major clients in various industry sectors, continuous support in your professional development and real career opportunities.