Schadebeheerder Middle Office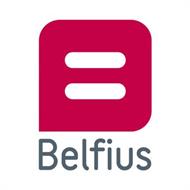 Company name
Place
Brussel
Belgium
The Job / Responsibilities :
Als schadebeheerder verdeel je je tijd tussen telefonische contacten en het beheren van dossiers naargelang de dagelijkse noden. Een optimale service is hierbij een prioriteit. Je bent het eerste aanspreekpunt voor vragen m.b.t verzekeringsproducten vanuit het oogpunt van schade.

-Je behandelt hierbij op een klantgerichte manier vragen van de klanten en kantoren.
-Je staat klanten en agenten telefonisch te woord en adviseert hen op een correcte en kwaliteitsvolle manier m.b.t. hun vragen over het schadebeheer.
-Je verricht de nodige beheersdaden n.a.v. die telefonische oproepen.
-Je beheert op een proactieve manier mee de schadedossiers van onze klanten.
-Je behandelt dossiers binnen niet-leven van voornamelijk particulieren.

Plaats van tewerkstelling : Brussel.
Your profile :
-Je behaalde een bachelordiploma verzekeringen of bent gelijkwaardig door ervaring. Een zekere ervaring in het beheren van schadegevallen of in een klantendienst vormt daarbij een troef maar is geen must.
-Klantgerichtheid is je tweede natuur. Je bent één en al oor voor het verhaal en de behoeften van je klant en je bent in staat om ook tussen de regels door de vraag van de klant te begrijpen. Je helpt je klant maximaal door snel en juist te beslissen over informatie die je vlot kan inschatten en synthetiseren.
-Je legt gemakkelijk contacten en communiceert daarbij op een aangename, doeltreffende en heldere manier. Gezien je zowel Nederlands- als Franstalige dossiers behandelt spreek, schrijf en lees je vlot in beide talen.
-Je houdt van een dynamische job, je bent stressbestendig en flexibel ten opzichte van de toegewezen taken.
-Je neemt graag verantwoordelijkheid.
-Als uitgesproken teamplayer ben je enthousiast om samen met je collega's deze organisatie en service steedsverder uit te bouwen op basis van nauwe samenwerking en continu "leren van elkaar".

(Bedankt om naar Banking Boulevard te verwijzen als u solliciteert).

We offer :
We bieden je een contract van onbepaalde of bepaalde duur van minimum 6 maanden, een interessante job met een afwisselend takenpakket, interne en externe opleidingsmogelijkheden, ontwikkelingskansen. Je werkt bovendien in een stabiele werkomgeving met een flexibel uurregime en, na een inwerkperiode, mogelijkheid tot thuiswerk. Je wordt verloond op basis van je kennis, ervaring en meerwaarde, bovendien krijg je maaltijdcheques, sport- en cultuurcheques, groepsverzekering, hospitalisatieverzekering, en een aantrekkelijke vakantieregeling.