Expert Credit Analyst (NL versie)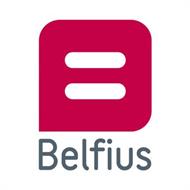 Company name
Place
Bruxelles Brussel
Belgium
The Job / Responsibilities :
Het analyseren, adviseren en naargelang de grootte van het krediet beslissen of meebeslissen van kredietaanvragen van particulieren of zelfstandigen en het verlenen van technische-commerciële ondersteuning aan het agentennet en de afdeling Business & Wealth Services (B&WS) in het RCB-segment teneinde kredietvoorstellen aan te bieden die enerzijds zo concurrentieel mogelijk zijn en anderzijds rekening houden met de door de bank vooropgestelde doelen qua rentabiliteit, risicobeheer, kredietpolitiek en imago.

Het meewerken aan en/of leiden van (transversale) projecten teneinde adviezen te formuleren en beslissingen te nemen m.b.t. de optimalisatie van processen, procedures en systemen van het betrokken domein.

Begeleiden en adviseren van de analisten en de Principal Credit analisten teneinde de beschikbare expertise over te dragen.

Kerntaken :

- analyseren van de meest complexe kredieten;
- nemen van kredietbeslissingen in overleg met het bevoegde kredietcomité;
- bijstaan Front Office in hun relatie met cliënteel;
- opvolging van de kredieten ingediend door de afdeling B&WS (KPI opstellen en opvolgen, acties uitwerken, …);
- opvolgen van de evoluties die invloed hebben op het kredietrisico;
- deelnemen aan werkgroepen binnen specifieke domeinen;
- deelnemen aan de hogere kredietcomités en autonoom kunnen beslissen tot 500.000 €;
- coachen van analisten en Principal analisten;
- vormingen geven;
- trekken van of deelnemen aan transversale projecten;
- back-up van de verantwoordelijke Consumer Finance;
- (planning werkoverleg, opvolging permanenties, verlof, …).
Your profile :
-masterdiploma of gelijkgesteld door ervaring;
-hoge expertise in krediettoekenning;
-een goede kennis van de administratieve processen en wetgeving;
-zelfstandig kunnen werken, ondernemend en assertief;
-sterke communicatieve vaardigheden (onderhandelen, motiveren, functioneel leiderschap);
-analytisch, synthetisch en beslissend vermogen;
-kritische ingesteldheid;
-teamspeler;
-plichtsbewust;
-flexibel organisatorisch talent;
-moedertaal NL/FR en zeer goede kennis van de tweede landstaal.


(Bedankt om naar Banking Boulevard te verwijzen als u solliciteert).