Product Manager Health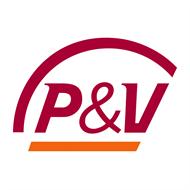 Company name
Place
Antwerpen - Anvers
Belgium
The Job / Responsibilities :
Heb jij een ruime kennis in verzekeringen 'health' en wil je je creativiteit loslaten op projecten in kader van productontwikkelingen en aanpassingen? Hospitalisatie, arbeidsongeschikt.. jij kent hier alles van en je denkt een stap verder, welke aanvullende services en verzekeringen bieden wij naar de toekomst toe om relevant te blijven in de markt?

Taken:

- Je verzamelt, analyseert en interpreteert marktgegevens van de verzekeringssector inzake gezondheidszorg. Jij hebt een goed beeld van de producten, concurrenten en evoluties op de markt
- Met je creativiteit en oplossingsgerichtheid werk je mee aan voorstellen tot productontwikkeling of aanpassingen voor onze verzekeringen inzake gezondheidszorg. Je vertrekt vanuit de customer journey.
- Je onderzoekt niet alleen de mogelijkheden, je maakt ook een plan van aanpak op om tot resultaat te komen
- Dagelijks volg je je projecten op en zorg je dat alles volgens planning verloopt
- De wijzigingen die gebeuren communiceer je vlot aan onze klanten en betrokken partijen
- Je werkt close samen met je collega's van andere afdelingen en je bouwt je eigen netwerk uit
Your profile :
- Handelswetenschappen, verzekeringen, economie... Je masterdiploma is een troef.
- Je schakelt ook behoorlijk vlot tussen Nederlands en Frans.
- Je hebt een ruime ervaring van verzekeringen inzake gezondheidszorg.
- Je hebt ervaring in project management, je bent pragmatisch, zelfstandig en je kan vlot met alle betrokken partijen samenwerken om tot een end-to-end resultaat te komen.
- Je bent flexibel qua locatie. Je werkt hoofdzakelijk vanuit Antwerpen, maar je kan ook thuiswerken en afhankelijk van de projecten werk je ook in Brussel.


(Kindly make reference to Banking Boulevard when applying for this position).
(Bedankt om naar Banking Boulevard te verwijzen als u solliciteert).
(Merci de bien vouloir faire référence au site-emploi Banking Boulevard lors de votre sollicitation).

We offer :
- Een business die blijft verrassen. Want nieuwe technologieën bieden nieuwe mogelijkheden. Maar ook nieuwe risico's waarvoor... juist, verzekeringen nodig zijn.
- Een mooi loonpakket met alles wat je nodig hebt om je job te doen, denk aan een cafetariaplan, telewerken, maaltijdcheques, bedrijfsrestaurant, verzekeringen.
- Maar ook een moderne werkomgeving, toffe collega's en flexibele uren.