Senior Advisor in Banking & Insurance sector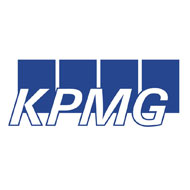 Company name
Place
Bruxelles Brussel (Zaventem airport)
Belgium
The Job / Responsibilities :
With regard to our Financial Services clients - and more specifically Banking & Insurance companies - we help the executives and business leaders with the introdution of necessary changes and best practices. Our services cover conceptual advice, implementation support and providing temporary resources. The long-term goal is to help today's key decision makers coping with the business challenges they are facing (new regulations, business transformations, cost optimization, new technologies, customer experience) and bring top sustainable added value to the enterprise at large.

We help our FS clients streamline their operating processes and build a more customer centric organization enabled by up-to-date technologies.

In order to cope with the expansion of our Financial Services practice, we are currently looking for an advisor with a first experience in Retail Banking and Insurance to strenghten our team.
Your profile :
Qualifications and Skills:

- You have a perfect knowledge of Dutch with an advanced level in English and French. For you, an internation environment is a challenge and you are willing to work abroad when needed.
- You are stress resistant, flexible, client minded and can work independently and in a team.
- You are commercially solution driven and able to demonstrate a sound knowledge of wider business factors.
- You have an analytical mindset.

Experience and Background:

- You hold a master degree in economics, business engineering or an equivalent with about 3-6 years of professional experience, preferably in the banking/insurance sector - or a relevant experience in the following areas: product development, distribution channel management, investment management, digital management, transformation projects or core operations.
- You have a first experience in project management and/or business process analysis.
- You have an affinity with transformation project from strategy to implementation.
We offer :
Our employees are appreciated for their professional skills and expertise. We commit ourselves to encouraging true team spirit and creating an international and dynamic work environment in which each can pursue the knowledge needed to boost their career.
We offer you an attractive package, the opportunity to work for major clients in various industry sectors, continuous support in your professional development and real career opportunities.

If you would like to work in an environment ahead of the financial services working on digital, Fintech, business transformation including, join us


(Kindly make reference to Banking Boulevard when applying for this position).
(Bedankt om naar Banking Boulevard te verwijzen als u solliciteert).
(Merci de bien vouloir faire référence au site-emploi Banking Boulevard lors de votre sollicitation).