Payment Specialists

Senior Advisor Management Consulting - Payments
In this role you will make an important contribution to the analysis, design, and implementation of new approaches, developing tailor-made solutions and working closely with clients to ensure positive impact and sustainable results. In addition to working directly with clients, you will also...

(Senior) Manager Payments
As a (Senior) Manager Payments you will closely work together with an enthusiastic team of business and technical specialists focused on financial services for banking & corporates as well as with professionals from other KPMG Advisory practices. You will be part of a fast-growing and successful...

Product Marketing Manager
Your responsibilities will be to: - Engage customers, identify business needs and consolidate those in a clear portfolio strategy and vision for the future - Produce detailed product go-to market plans and associated business cases, in collaboration with regional and market teams. -...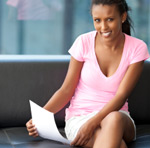 Careers area for individuals
Post your CV
on Banking & Finance Boulevard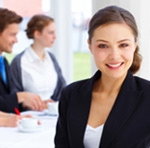 Search
for talent
Post an advertisement
on Banking & Finance Boulevard